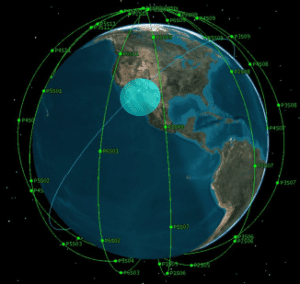 Paris, 25 June 2021. – Connecting sensors and soldiers: the U.S. Army has contracted Iridium to develop a smallsat GPS payload, the company said.
Iridium said it has been awarded a research and development contract worth up to $30 million by the U.S. to develop a payload to be hosted on small satellites that supports navigation systems, guidance and control for the global positioning system (GPS) and GPS-denied precision systems.
The experimental payload is intended to be hosted by another Low Earth Orbit (LEO) commercial satellite constellation, the firm said.
"Through this contract the Army intends to develop this payload to support the concept of a rapidly deployable smallsat constellation to provide more effective sensor-to-soldier data transmission when in the field", the Nasdaq-listed company added.