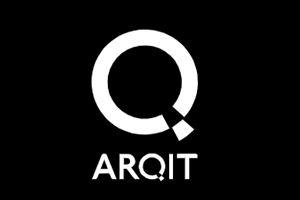 Paris, 14 May 2021. – The quantum encryption technology specialist Arqit goes public and raises $400 million through a merger with the publicly traded special purpose acquisition company (SPAC) Centricus, the companies announced.
The pro forma equity value of the business combination is approximately $1.4 billion, the companies said, and the pro forma enterprise value approximately $1.0 billion. The gross proceeds of up to $400 million that the transaction with Centricus is expected to provide include commitments from Arqit business partners like Virgin Orbit and Sumitomo Corporation, totalling approximately $70 million, the firms said.
Arqit's current customers include the UK Government, the European Space Agency (ESA), British Telecom, and Sumitomo Corporation. In addition, companies like Verizon, BP, Northrop Grumman and Iridium are currently testing Arqit's technologies. Arqit has pioneered a unique quantum encryption technology dubbed QuantumCloud™, which makes the communications links of any networked device secure against current and future forms of hacking – "even an attack from a quantum computer", the company says.
Arqit plans to launch two quantum satellites by 2023 which will use a transformational new quantum protocol invented by Arqit to solve "all of the known problems of satellite quantum key distribution", the firm says. "They will create a backbone of secure keys within data centres all over the world, and a quantum-safe boundary protecting those data centres".