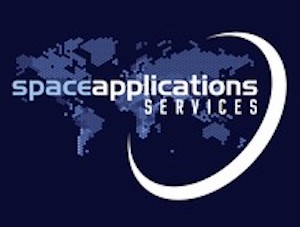 Paris, 14 May 2021. – The research and development group Space Applications Services has been mandated by the European Space Agency (ESA) to develop and deliver three reactors to produce oxygen from lunar soil, the group said.
Space Applications said it will lead eight European companies and R&D institutes in a consortium that wants to design, develop and integrate Fray Farthing Chen (FFC) systems optimized for lunar applications, the group said. Fray Farthing Chen (FFC) is one of the most important conversion processes used in petroleum refineries.
The optimization and integration will take place at the new European Space Resources Innovation Centre (ESRIC) in Luxembourg, which was launched in November 2020 and wants to be internationally recognized as a center of expertise for scientific, technical, business and economic aspects related to the use of space resources.