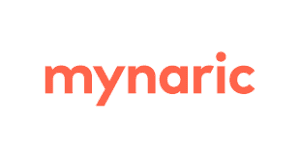 Paris, 14 May 2021. – Mynaric and SpaceLink join forces to use Mynaric's laser communication product portfolio on SpaceLink's data relay network. The cooperation has a volume of $20 million, SpaceLink said, and will help drive forward its satellite relay service, which provides secure, continuous, high-capacity communications between LEO spacecraft and the ground.
The companies will work together to expand Mynaric's product portfolio with an optical inter-satellite link (OISL) terminal for satellites in Medium Earth Orbit (MEO), where the SpaceLink constellation will operate. The new terminal will also be compatible with the Space Development Agency (SDA) Transport Layer, it said.
"Laser communication technology is critical for SpaceLink to build the communications superhighway for the new space economy," SpaceLink said. The CEO of Mynaric, Bulent Altan, described the transaction as "the largest direct acquisition of laser communication products by a commercial entity to date".