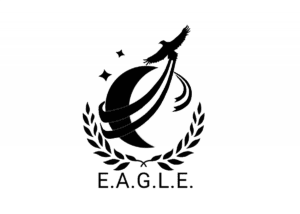 Young people are the future:  On the 12th of May 2021, the Space Generation Advisory Council (SGAC) released a Lunar Governance Report outlining the ideas and proposals of the young generations for the inclusive, effective and adaptive regulation of lunar activities. The Report is accessible online and is accompanied by an Executive Summary and a Lunar Manifesto.
This document has been developed by an Action Team called E.A.G.L.E. (Effective and Adaptive Governance for a Lunar Ecosystem). The EAGLE Team is a globally diverse, interdisciplinary group of 14 young space professionals. It was established by SGAC in June 2020 to provide the inputs of the young generations for the peaceful and sustainable development of the Moon.
The EAGLE Report is divided in two parts. The first part discusses the status quo of the lunar policy landscape, while the second one presents a new proposal for the way forward of lunar governance. This proposal suggests the enactment of a Lunar Governance Charter as a middle-level framework that could operationalise the fundamental principles of international space law and enable the incremental development of new ones. Download here.
Consistently with the practice of international space law, the EAGLE Team suggests that this new legal instrument should be the final result of a multilateral process within the United Nations Committee on the Peaceful Uses of Outer Space (UNCOPUOS), as integrated by a global multi-stakeholder dialogue including all segments of the space community.
The SGAC will present EAGLE's Report at the 2021 UNCOPUOS meetings, beginning with the 60th Session of the Legal Subcommittee in June. In parallel, the EAGLE Team is sharing its work within the broader space community and is keen to cooperate with all interested parties.
For more information:
landing page: www.spacegeneration.org/eagle 
Twitter: @eagle_lunar
Facebook: https://www.facebook.com/eaglelunar