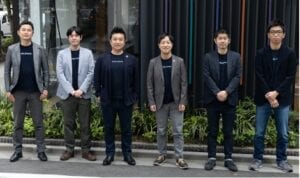 Paris, 17 May 2021. – Give me five: The Japanese Earth observation startup Axelspace raised $24 million to fund a half of its planned ten satellite constellation, the company announced.
Axelspace said it completed its series C funding round raising $ 23.8 million; the round allocates new shares to The Space Frontier Fund and several other venture capital and corporate investors.
With the fresh funding, the company plans to manufacture and launch five optical microsatellites named GRUS in 2023.
Axelspace develops a next-generation Earth-observation platform named AxelGlobe, with ten satellites in total and the capability of "obtaining images of the whole planet with high frequency".