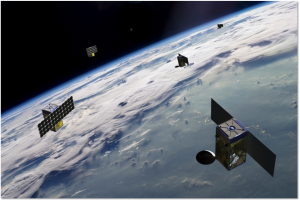 Paris, 17 May 2021. – After 17 successful launches, Rocket Lab's 20th Electron mission 'Running Out Of Toes' failed, the company announced on Sunday.
Following a successful lift-off, first stage burn, and stage separation, Rocket Lab experienced an anomaly, the company said.
The issue occurred following second stage ignition, resulting in the loss of the mission. The launch vehicle's second stage remained within the predicted launch corridor and caused no harm to the public, Rocket Lab said.
Electron's first stage safely completed a successful splashdown under parachute; Rocket Lab's recovery team is working to retrieve the stage from the ocean as planned, the company said.
The mission carried two optical Earth observation satellites from BlackSky, a provider of real-time geospatial intelligence.
"We are deeply sorry to our customer BlackSky for the loss of their payloads," Rocket Lab's founder and CEO Peter Beck said.
"BlackSky has additional satellites ready to deploy, as well as an active production line with more satellites on track to be delivered over the course of this year," Black Sky's CEO Brian E. O'Toole said. "We will continue to execute on the expansion of our constellation and expect to remain on track to meet our business objectives."
In February, BlackSky had announced to list on the New York Stock Exchange (NYSE) through a merger with Osprey Technology Acquisition Corp.