by Jose Salgado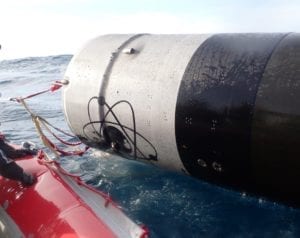 $15.5 billion is the total initial valuation of nine space companies that went or are planning to go public via SPACs: Virgin Galactic, Momentus, AST & Science, Astra, BlackSky, Velo3D, Redwire, Rocket Lab, and Spire.
Silvio Marenco, a former CEO of two SPACs (Glenalta and Glenalta Food), and current advisor of Galileo Acquisition Corporation, defines a SPAC as a listed investment vehicle that raises funds to acquire and/or reverse merge with one or more unlisted operating companies known as "the target". As opposed to a traditional IPO route, where advisors gain money if they list the IPO, promoters of SPACs gain money if the business combination becomes successful.
Companies are more interested to go public with a Special Purpose Acquisition Company or SPAC, because it's simpler, cheaper, and less risky than an IPO, as it is a private negotiation with the promoters (SPAC's founders) to be approved by the company's shareholders.
Mike Collett, founder, and managing partner at Promus Ventures observes that other SPAC's advantages are a quicker turnaround, simplicity of the transaction, and visibility on price terms.
Promus Ventures is a VC fund that has invested in over 85 startups over the last 10 years, including Rocket Lab and Spire, two of the companies that announced a SPAC merger. The fund first invested in Spire's Series A round in 2014 and in follow-on rounds through the years, interested in the potential of sensor data from cubesats for maritime, aerospace, and weather use, especially the GPS-RO sensor that predicts global weather far better than current public models. In 2015, Mike joined Spire's board.
The subsequent investment in Rocket Lab in 2017 was motivated by the prospect of frequent, reliable launch access to space in the near future. Currently, Pete Beck and the Rocket Lab team are building their new medium-lift Neutron launch vehicle.
With more space companies developing capabilities and strengthening their business processes every year, what are the main considerations to become a serious target for a SPAC merger? Silvio Marenco replies: "EBITDA, turnover, contract signed, new technologies, team history, and capabilities to be able to manage the NYSE investors".
However, some "targets" have little to no revenue. According to Mike Collet, this is due to the low-interest-rate environment that has kept great companies remaining private for a longer time. This means there is more growth capital looking for a home and willing to go further up the risk curve into earlier and earlier rounds, resulting in companies that rely only on their vision to support their multi-billion valuations, known are "story stock".
Mike concludes: "There is a tremendous amount of announced SPAC trust capital searching for targets in the market today, so there will be many bad SPAC mergers in the months and years to come. But there will also be many good ones with solid and growing financials, and these will flourish in the years ahead."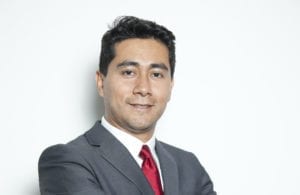 Jose Salgado is a space industry commercial consultant and founder of D-Construct Space. www.dconstruct.space