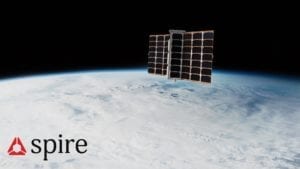 Paris, 9 April 2021. – OroraTech, a Munich-based provider of satellite wildfire monitoring, and Spire, provider of space-based data, analytics and space services, want to partner to launch OroraTech's first payload on a Spire 6U nanosatellite, Spire announced.
The satellite planned for launch in December 2021 will carry OroraTech's thermal-infrared camera and data processing unit designed to detect fires and transmit the data using Spire's satellite and ground network, Spire said.
The technology will help identify and monitor the areas at risk of wildfires and enable early detection of wildfire hotspots.
OroraTech has developed a global wildfire intelligence service that processes data from satellites in low Earth and geostationary orbit to detect wildfires and monitor their spread. The application offers topographical map layers, weather overlays, vegetation data and fire risk assessments, serving those in the forestry sector, emergency responders and insurance companies.
OroraTech plans to have a full constellation of 100 nanosatellites in LEO offering highspeed fire detection by 2026.