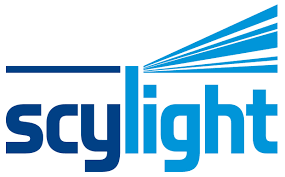 Paris, 9 April 2021. – Laser focus: Airbus and the Netherlands Organisation for Applied Scientific Research (TNO) develop a laser communication terminal demonstrator for aircraft, known as UltraAir.
The project, which is co-financed by Airbus, TNO and the Netherlands Space Office (NSO), is part of the European Space Agency's (ESA) ScyLight (Secure and Laser communication technology) programme, Airbus said. It covers the design, construction and testing of the technology demonstrator.
Optical communication technologies – which use lasers – offer unprecedented transmission rates, data security and resilience, and are set to revolutionise satellite communications, ESA said.
"Optical communication is extremely hard to intercept because, in comparison to radio frequencies, it uses much narrower beams."
"Laser communication technologies are the next revolution in satellite communications, bringing unprecedented transmission rates, data security and resilience to meet commercial needs in the next decade," Airbus added.
The UltraAir terminal will be capable of highly stable and precise laser connections between an aircraft and a satellite in geostationary orbit. The demonstrator will pave the way for a UltraAir product with which data transmission rates could reach several gigabits-per-second while providing anti-jamming and low probability of interception.
"UltraAir will not only enable military aircraft and UAVs (Unmanned Aerial Vehicles) to connect within a combat cloud, but also in the longer term allow airline passengers to establish high-speed data connections thanks to the Airbus' SpaceDataHighway constellation", Airbus said.
ESA's European Data Relay System (EDRS) will relay data collected by observation satellites to Earth "in near-real-time, a process that would normally take several hours".