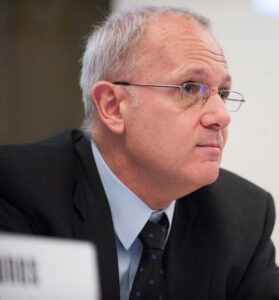 Luxembourg, 1 April 2021. – The French president Emmanuel Macron has named Philippe Baptiste next president of the national space and research center CNES.
Baptiste, rather unknown to the space sector and therefore a surprise nomination, replaces Jean-Yves Le Gall.
Baptiste was chief of staff of the French minister for education, research, and innovation, Frédérique Vidal, between May 2017 and April 2019. He worked for the  prime minister as advisor in education, youth and sports and served as scientific director and vice president for scientific development at the oil firm Total. He also worked for the telecommunications group Bouygues and for IBM before. Baptiste studied engineering in Nancy.
The French newspaper La Tribune commented that president Macron wanted to bring a fresh view to the space sector and agency. With this, Nicolas Chamussy, who was named chief of Nexter in the meantime and came from Airbus, and Stéphane Israel from Arianespace "had no chance", La Tribune wrote.