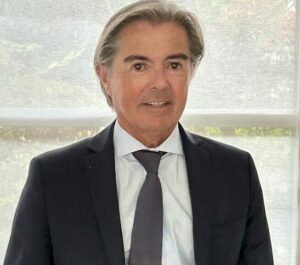 London, 15 September 2023.- Astroscale France SAS, a subsidiary of Astroscale Holding Inc. announced on the 13th of September the appointment of Philippe Blatt as an externally contracted Managing Director, effective immediately. As Managing Director Blatt will drive the growth of Astroscale France by building a team that collaborates closely with Centre National D'Etudes Spatiales (CNES) and other stakeholders.
Blatt is joining Astroscale from Thales Group, where he has held various leadership roles over the past three decades. Recently, he has driven digitalisation efforts at Thales France and was responsible for expanding service accessibility within the French Armed Forces. Previously he served as Program Director for the UK's Ministry of Defence Marshall program, transforming air traffic management across 100 defence locations. He also served as Chief Executive Officer of Thales Alenia Space Germany, and Vice President of Navigation Domain of Thales Alenia Space France, managing a large team of personnel and European suppliers.
"I am thrilled to join Astroscale and work with my fellow global entities to continue to advance the on-orbit servicing ecosystem," said Blatt. "Our partnership with CNES on a study to develop a mission to remove a large debris object is an exciting first step and demonstrates one of many opportunities to bolster France's leadership in space sustainability. I am very excited to grow and lead the Astroscale France team to make this happen."
In June 2023, Astroscale announced the opening of Astroscale France and a partnership with CNES including a funded study for active debris removal of French space debris. Blatt's arrival will be followed by the establishment of a permanent location for larger facilities and the hiring of additional team members.