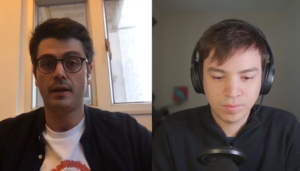 by Blaine Curcio and Jean Deville
As part of the partnership between SpaceWatch.Global and Orbital Gateway Consulting we have been granted permission to publish selected articles and texts. We are pleased to present "Dongfang Hour China Aerospace News Roundup 22 – 28 March 2021".
Hello and welcome to another episode of the Dongfang Hour China Aero/Space News Roundup! A special shout-out to our friends at GoTaikonauts!, and at SpaceWatch.Global, both excellent sources of space industry news. In particular, we suggest checking out GoTaikonauts! long-form China reporting, as well as the Space Cafe series from SpaceWatch.Global. Without further ado, the news update from the week of 22 – 28 March 2021.
1) An ambitious deployment plan laid out by CGSTL
Jean's Take
CGSTL, China's leading commercial EO company which operates the Jilin-1 constellation (and manufactures its satellite in-house), announced that they would complete their 138-satellite Jilin-1 constellation during the 14th Five Year Plan, which started this year (2021-2025). This comes in the context of the recent closing of the two-sessions, with much information being revealed notably on the space roadmap for the coming 5 years.
Perhaps more interestingly, CGSTL also announced that they would have 60 Jilin-1 satellites in orbit by the end of the year, which is a very ambitious deployment schedule considering that they currently have 25 Jilin satellites in orbit (basically it would be a +150% increase in the number of satellites). Yet this is not necessarily surprising has CGSTL has been one of the lead commercial companies in China, raising significant amounts of money (2.46 billion RMB in 2020), and have developed increasingly impressive satellites, including the impressive 1.25t KF-01 satellite launched in Jan. 2020. They now "have the money and the technology", and are entering a batch production and deployment phase, according to the ChinaNews outlet in Sept 2020.
Overall, Changguang Satellite definitely looks like one of the Chinese companies that deliver what they announce. And they may increasingly represent formidable competition for international companies such as Planet; during the interview with the SWF and Caelus foundations on their Lost Without Translation it seems that remote sensing is an area where US companies are feeling the heat from Chinese competition.
Blaine's Take
Great news from CGSTL. I don't know the company so so well, having never traveled to their HQ in Changchun, but in my ~dozen interactions with the company over the years, both in person (trade shows) and over calls, they have been professional, competent, and genuine, always. My feeling is that they have a really unique perspective–company has emerged from the CAS in a highly competitive sector (EO), and are in a region that badly wants hi-tech jobs. (basically Northeast China is the country's "rust belt", having  been industrialized in the late 1800s/early 1900s, and emphasized as an original industrial heartland under the PRC. Side note: for a deep-dive on another city in China's northeast, you may check out issue #30 from our good friends at Go-Taikonauts, where I write a deep-dive on Harbin).
Having never been to Changchun, I could nonetheless imagine that the quality of life is quite high for people earning CGSTL-level salaries, and that there is vastly, vastly less pressure than cities like Beijing, Shenzhen, etc. In short, CGSTL is a bunch of scientists formerly employed by the state, who have now been given the reigns at a very well-capitalized company doing really cool stuff in a market that is starting to grow very quickly, and who are living in a place that has a pretty comfortable lifestyle with relatively low stress outside of work.
The cherry on top in this scenario is that a few dozen CGSTL employees are said to have shares in the company, which creates a real alignment of incentives and gives some of the early employees a seat at the proverbial table. You could argue that the massive state resources given to CGSTL (assumed to be a fair amount of seed tech from CAS, as well as contributions by a handful of state funds in the company's massive $375M funding round in November 2020, as well as an industrial park dedicated to EO in partnership with the Jilin Provincial Government).
In short, CGSTL might well have found a very interesting mix of commercial incentives (in addition to state funding, the last funding round involved blue-chip VCs like Matrix China), government support, and an environment that could be conducive to real innovation.
One last point on CGSTL's ambitious plans for 2021–I would mention that in September 2020, they launched 9x satellites on one LM-11 rocket. This is an indication of 2 things: 1) the extent to which the Jilin-1 constellation is comprised of relatively standardized satellites, though there are some unique ones too, and 2) CGSTL has gotten to a point of batch manufacturing. To Jean's earlier point, they have the technology.
2) Media report on the quality control at Xingyun
Blaine's Take
Media report originally from China Space News (中国航天报) about CASIC's narrowband constellation project Xingyun, with the article focusing on quality control, but revealing some insights on company structure and philosophy.
Xiang Bin, Deputy General Manager of Xingyun Company, is interviewed during the media piece, where he discussed standardization of the Xingyun satellite platform and the quality considerations therein. Xiang noted that the quality considerations for commercial space are, in his opinion, even higher than for traditional space in some ways, because commercial space moves much faster and leapfrogs some steps in the development process. The article also pointed out that Xingyun was aiming to reduce costs mainly through design costs, highlighting an interesting difference in philosophy–namely that in traditional space, there is a lot of effort devoted to designing to the standard/specification, whereas in commercial space, they design from scratch, basically they do not try to reach a specification, they try to do things as simply as possible from the beginning of the process.
Finally, Xiang noted that cooperation in the commercial space sector can be more difficult than traditional space, because in the commercial space sector, the general stability and financial situation of the buyer can be less clear.
Jean's Take
Not that much to add for my side, perhaps one thing that I found notable was this difficult game that all commercial space companies are playing: the necessity to bring costs down, do design and production in less of a traditional manner and with less restrictive space-grade certifications, but at the same time maintaining high quality and reliability standards. Definitely a challenging balance to find.
3) Rapid fire news:
Jean's Take
Daxing aerospace base
The Beijing municipality's Aerospace Department director Ai Bin visited an area in Daxing district, where he confirmed that the municipality was planning to build an aerospace base. An aerospace base basically means building and providing facilities to space startups, and concentrating similar companies in one place, sometimes providing investment, incubation, etc.
The Daxing aerospace base will strengthen the "rockets in the south, satellites in the north" phenomenon that we discussed in a previous episode of Dongfang Hour, showing a geographic specialization of the Beijing space industry. Last point worth noting: Daxing is a relatively rural district of the capital but that is being strongly developed by the municipality (new airport, metro, high speed rail, at the interface between Beijing and Hebei).
Blaine's Take
For what it's worth, this is the second rather remote area of a big city we've seen recently emphasizing space industry development. As we discussed on DFHour China Aero/Space News Roundup Episode 24 a couple of weeks ago, Jianyang City, Sichuan Province, has been increasingly supportive of commercial space. Jianyang is, of course, home to the Chengdu Tianfu Airport, expected to open later this year with an initial capacity of 40 million passengers and an eventual capacity of 80 to 100 million passengers per year, which would make it enormous. Whether two examples is indicative of a trend is probably questionable, but either way, interesting to note that there are apparently two space industry clusters developing near two enormous new airports in two of China's biggest cities.
Haisi-1 Evergreen shot/ Mars Pictures
Blaine's Take
This week saw the most captivating shipping industry news in years (that is perhaps not saying much), with the MV Ever Given, operated by Evergreen Marine, ran aground in the Suez Canal in Egypt. As of 28 March, the ship is still stuck, blocking traffic in one of the world's busiest canals.
While the DFHour is not in any way related to maritime shipping news, some of the numbers are still worth running through, before we tie this story to Chinese space. A few that stick out: this ship is 400 meters long. That is more than a quarter of a mile. It would take the average person around 5 minutes to walk from one end of the ship to the other. Laid end-to-end, the ship could conceivably hold as many as 7 LM-5 rockets (~57m tall). The Gross Tonnage of the ship is 220,940 tonnes, and it can hold more than 20,000 20-foot container equivalents. In short, this is a massive ship.
Getting to the space part–the high-profile nature of the incident, combined with the recent increase in SAR (and other EO satellites) led to a plethora of online photos from various EO companies. This included photos from Maxar, Capella Space, Airbus, and Planet Labs. Most probably the newest satellite to capture images of the debacle came from China, however, with Spacety's Haisi-1 satellite capturing some beautiful SAR images of the canal and related traffic jam.
Longtime DFHour viewers may remember our discussion of the Haisi-1 satellite shortly after its launch in December 2020, on the Dongfang Hour China Aerospace/Space News Roundup, Episode 12. During that time, we discussed the fact that the satellite was made in partnership with Chinese SOE CETC, and also highlighted the fact that Spacety, as a commercial space company, is among China's leaders in having successfully found real customers for their satellites. We can now safely say that in addition to being quite advanced on the technology side, Spacety is starting to come into its own in terms of marketing of its products.
Tianwen-1 sends back two new images of Mars

Jean's Take
CNSA released 2 new images of Mars, shot by the Tianwen-1 spacecraft's medium resolution camera. Tianwen-1 has been in orbit around Mars for approx. 2 months now, and is in a highly elliptical orbit with a periapsis of roughly 300 km and an apoapsis of 15 000 km. The shot was taken at approx. 11 000 km distance from the surface. These two shots show the northern and southern hemispheres. Tianwen-1 has frequent opportunities to take such images, the periodicity of the current orbit being of 8.2 hours only.
This has been another episode of the Dongfang Hour China Aero/Space News Roundup. If you've made it this far, we thank you for your kind attention, and look forward to seeing you next time! Until then, don't forget to follow us on YouTube, Twitter, or LinkedIn, or your local podcast source. 
Blaine Curcio has spent the past 10 years at the intersection of China and the space sector. Blaine has spent most of the past decade in China, including Hong Kong, Shenzhen, and Beijing, working as a consultant and analyst covering the space/satcom sector for companies including Euroconsult and Orbital Gateway Consulting. When not talking about China space, Blaine can be found reading about economics/finance, exploring cities, and taking photos.
Jean Deville is a graduate from ISAE, where he studied aerospace engineering and specialized in fluid dynamics. A long-time aerospace enthusiast and China watcher, Jean was previously based in Toulouse and Shenzhen, and is currently working in the aviation industry between Paris and Shanghai. He also writes on a regular basis in the China Aerospace Blog. Hobbies include hiking, astrophotography, plane spotting, as well as a soft spot for Hakka food and (some) Ningxia wines.