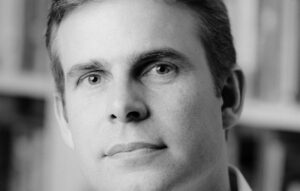 SpaceWatch.Global is pleased to present the 24th episode in our podcast series The Space Cafe Podcast: Lin Kayser – $> computer, build me a spaceship [Enter]           
Episode 024 features a special guest Lin Kayser.
Lin Kayser is a German entrepreneur who wants to revolutionize the way we make products with his company Hyperganic. 3D printing has advanced to the point where it can really take us where we've long been in science fiction. And, he wouldn't be with us here at Space Cafe if he didn't want to rethink space travel as well. PS: The good man may have the right DNA for such great thoughts. Crazy and world-changing thoughts run in the Kayser family.
The Space Cafe Podcast brings our signature brand of engaging and relevant content from across the global space economy to you via an exciting new format. Together with award-winning Executive Producer, Markus Mooslechner (Terra Mater Factual Studios), our fortnightly podcast features highly interesting guests.
Each episode includes a review of important topics, as well as guest appearances and deep commentary from expert panelists from across the space sector.
Thanks to our global distribution partner, BookWire, the podcast is available on all major podcast platforms.











Tune in here: