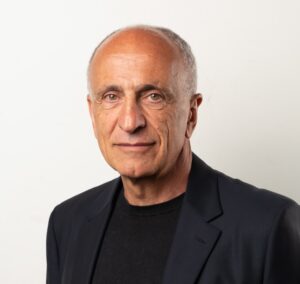 by Luisa Low*
José Achache is the founder and CEO of ALTYN, a Geneva-based Swiss company that develops space-related projects such as space security. This week, he and SpaceWatch.Global publisher, Torsten Kriening, discuss trends in space, as well as space warfare and how the industry's increasing value is increasing the margin for threats that could affect our everyday lives.
With over 40 years of experience spanning multiple countries, José's experience is paralleled by few. In addition to his role as CEO of ALTYN, he is the Managing Director of AP Swiss, which administers the European Space Agency's Advanced Research in Telecommunications Programme (ARTES), and is the chair of several space company boards, including Media Lario S.r.l and Dotphoton. His previous roles include the Deputy General for France's space agency, CNES, and Director of Earth Observation for the European Space Agency, to name a few.
Three trends shaping commercial space
José sees three key trends currently dominating the commercial space industry: telecommunication constellations; optical communications systems; and on-orbit reconfiguration, all of which he says, will be underpinned by new-generation AI technology.
Telecommunication constellations, he says, will involve both high-level involvements from companies such as SpaceX, but will also include developments in IoT to better connect smart objects.
Optical communication systems will lead the move away from radio waves to optical systems and are being further developed to aid in space observation, including breakthrough technology such as lossless compression of photos taken in space.
The on-orbit reconfiguration would better equip satellite outfits to manoeuvre and maintain their infrastructure and create programmable, adaptive systems.
A dark forest: threats and cyber warfare in space
Greater investment in space brings with it real threats and challenges, with physical attacks on satellites already a reality but with "mixed attacks" on the rise, according to José.
"Mixed-attacks" – which are "half physical, half cyber" – include virtual attacks using classic ransomware by gaining access to satellites' entry systems, which he says are mostly driven by governments but include myriad groups.
"You can be a competitor, you can be a bad guy trying to do ransomware or a military force. It could be the destruction of a satellite or the stealing of data."
The stakes are high 
The march towards interconnectedness and constellation infrastructure is increasing the potential impacts of space warfare, says José, who warns now entire systems risk being shut down, which could impact daily life on Earth.
"If you create a denial of service on any of the systems, then you're disrupting a major chunk of the global economy – that's huge."
Not are commercial space operators at risk, so too are systems that provide essential military and environmental intelligence, such as the Copernicus project, a tool that helps better understand global phenomena, global warming, biodiversity and natural disasters. Satellites are also increasingly being used for precision farming, as well as for tracking poachers and combatting animal trafficking.
"If we lose our intelligence capability then our ability to manage the environment is reduced."
There are also less obvious cyber-attacks – which can just as equally disrupt services and infrastructure as denial services – which involve data being increasingly "spoofed" and manipulated, which Jose believes will continue to occur while systems operate via radio communications rather than optical systems and distributed networks.
"Optics are going to take a bigger, bigger, bigger place in space."
If one thing is clear, space's greater connectivity is conversely demanding a need for greater distribution and asset separation, a trend which José believes will continue to increase as investment and emphasis on the sector multiplies.
To listen to José Achache's insights into space warfare, you can watch the full programme here:
Space Cafe is broadcast live each Tuesday at 4 pm CET. To subscribe and get the latest on the space industry from world-leading experts visit – click here.
*Luisa Low is a freelance journalist and media adviser from Sydney, Australia. She currently manages Media and Public Relations for the University of Sydney's Faculty of Engineering.