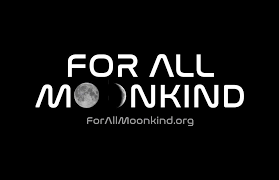 Luxembourg, 12 March 2021. – History and heritage: The non-profit organization For All Moonkind, which dedicates itself to protecting human heritage in space, presented the For All Moonkind Moon Registry, a free online resource that catalogs and celebrates human historical sites and artifacts on the Moon.
From Luna to Apollo to Chang'e and everything in between, the Moon Registry www.moonregistry.forallmoonkind.org provides overviews of every mission that has impacted the Moon, including details on the objects related to those missions that remain on the lunar surface – from commemorative medallions and flags to rovers and scientific experiments, the organization said.
It sees the registry as a dynamic work-in-progress, seeking "crowdsourcing assistance" to correct any mistakes, contribute technical details, share personal stories and provide information regarding future missions.
The web platform was designed by the renowned creative director Bernie Hogya, who also created the organization's logo in 2017.
The For All Moonkind Moon Registry is intended initially as an educational and awareness-raising tool but it can also support a wide variety of services for historians, engineers, archaeologists and future lunar enterprises.