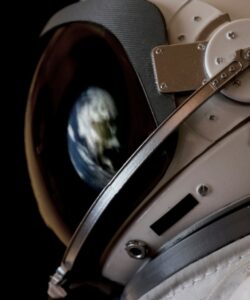 Ibadan, 28 March 2023. – For All Moonkind, Inc. has announced the formation of For All Moonkind's Institute on Space Law and Ethics. The Institute's mission is to promote the articulation and development of an ethical foundation and framework for responsible space behavior. Furthermore, it will serve as a platform for the exchange and innovation of ideas regarding law, morality, and ethics, amplifying diverse thoughts on the interpretation and expansion of the law as it affects human space activities.
Michelle L. D. Hanlon, Co-Founder and President of For All Moonkind and Executive Director of the new Institute, said on the Institute, "For All Moonkind's Institute on Space Law and Ethics is a natural progression of our commitment to responsible implementation of space activities." Hanlon also added, "recent events, including the use by Ukraine of commercial satellite imagery in defense against Russia, have laid bare substantive gaps in space law." According to Hanlon, ethical values from humanity's diverse cultural experiences must influence filling those gaps.
The Institute's Leadership will work with Fellows to produce research and analysis on the complex legal and ethical issues emanating from humanity's increased reliance on and use of space and its transition to a multi-planetary and truly spacefaring species. As a result, it will advance and enrich the debate on space law and policy by, among other things, elaborating provocative concepts and philosophies. The Institute also aims to raise public awareness of, broaden the civil discourse on, and encourage public support for space activities.