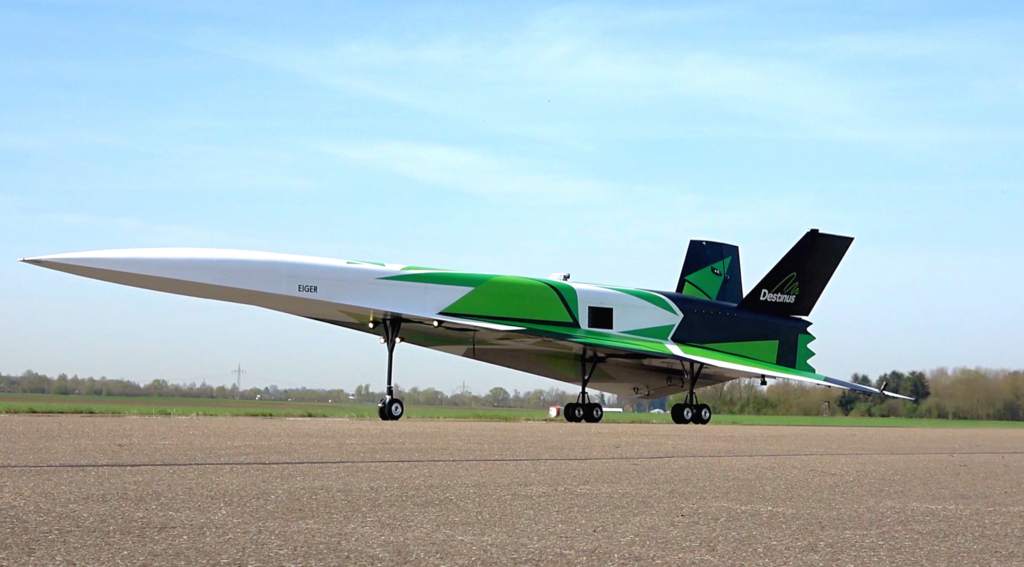 Ibadan, 27 March 2023. – Destinus, a European aerospace firm specializing in high-speed hydrogen-powered airplanes, has been chosen by the Spanish Ministry of Science's Centro para el Desarrollo Tecnológico e Industrial (CDTI) program to participate in a strategic initiative and received grants to further R&D for supersonic flight utilizing hydrogen as fuel.
The Spanish Ministry of Science's program agency selected the project as a strategic initiative under its Plan de Tecnologías Aeronáuticas (PTA). Furthermore, the project has an overall investment of €12 million and involves companies and technology centers, as well as Spanish universities. In June 2022, Destinus and Spanish engine manufacturer ITP Aero agreed to jointly develop a hydrogen engine test facility and showcase their research in hydrogen combustion with the direct support and collaboration of Instituto Nacional de Técnica Aeroespacial (INTA).
The grant will fund the construction of a test facility near Madrid for air-breathing hydrogen engines which Destinus will help design and iterate through further testing. In addition, a second grant will fund research into aspects of liquid hydrogen-powered propulsion to test innovative propulsion system solutions for future supersonic hydrogen-powered aircraft. The second grant project has an overall investment of €15 million.
Davide Bonetti, VP of Business Development and Products for Destinus, said: "For deep tech companies like us, access to these EU recovery funds is essential to carry out advanced research and accelerate the innovation needed to be competitive on a global scale. With these grants, hydrogen-based solutions for aeronautical mobility will be one step closer to becoming a reality."