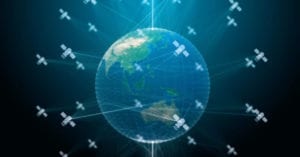 Paris, 12 February 2021. – Hard- and software: OQ Technology, a satellite start-up from Luxembourg, was contracted by the European Space Agency (ESA) to contribute hard- and software to the nanosat mission MACSAT.
OQ Technology said it signed a 2 million Euro contract with the ESA in the frame of Luxembourg's space program LuxIMPULSE.
"The contract aims to foster Luxembourg and European space partnerships and involves the development of a 6U Nanosatellite, an advanced flight payload and user terminals, and their software stack", the firm said.
OQ Technology sees itself as a front-runner in the satellite 5G Internet-of-Things (IoT) connectivity business.
As a prime contractor, the company will manage and operate the MACSAT mission,  the procurement of the satellite, the in-lab and in-orbit testing of the IoT software and algorithms, while EmTroniX, another Luxembourg firm, will be responsible for the payload and the user hardware.
OQ Technology will also install a new ground station in Luxembourg to run its spacecraft flight operations. "The mission is planned for launch in 2021/2022 and will be a flagship for demonstrating advanced 5G IoT services in strategic satellite frequencies and for different end-customers", OQ said.