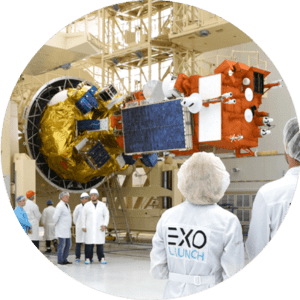 Paris, 11 February 2021. – Alpha and Exolaunch: the German launch service provider will offer rideshare missions aboard Firefly's Alpha vehicle from next year on, the U.S. company said.
Firefly Aerospace and Exolaunch agreed to "integrate and launch multi-satellite clusters aboard Firefly's Alpha launch vehicle beginning in 2022," Firefly announced.
Just weeks away from the maiden launch of its Alpha rocket, Firefly plans to "swiftly accelerate" the frequency of Alpha flights through collaborative partnerships, including this strategic partnership with Exolaunch, the Texas-based firm said.
Firefly says it has completed acceptance testing of its Flight 1 Alpha vehicle, which has been delivered to Firefly's Vandenberg Air Force Base Space Launch Complex 2 (SLC-2) launch site for integration. Following an upcoming static fire, Firefly will prepare for Alpha's maiden launch.
Firefly provides LEO launch solutions for up to ten metric tons of payload at the lowest cost per kg in the small-launch class, the firm says. Combined with its in-space vehicles, such as the Space Utility Vehicle and Blue Ghost Lunar Lander, Firefly claims to provide the space industry "with a single source for missions from LEO to the surface of the Moon or beyond".