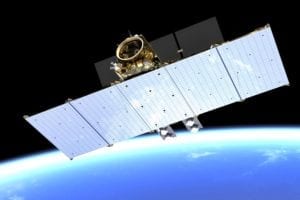 Luxembourg, 4 December 2020. – Airbus will deliver the "largest planar space radar ever built" to Copernicus, the company announced.
Airbus has been selected by Thales Alenia Space to build the advanced radar instrument for the Radar Observatory System for Europe in L-band (ROSE-L), Airbus said.
Airbus Defence and Space in Germany will head an industrial consortium for the radar instrument involving companies from nine countries to deliver the project. The contract is worth about €190 million.
The launch of Copernicus ROSE-L is planned for July 2027. ROSE-L will provide day-and-night monitoring of land, oceans and ice offering more frequent imaging at high spatial resolution and sensitivity, Airbus said.
The radar antenna will be the largest planar antenna ever built measuring 11 metres by 3.6 metres.