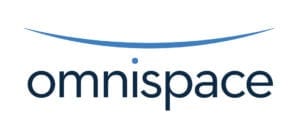 Luxembourg, 10 November 2020. – Omispace, a mobile communications provider based in Virginia in the U.S., has chosen Exolaunch to deliver two new satellites into orbit on SpaceX in early 2022, the company said.
The rideshare provider Exolaunch will deliver two Thales Alenia Space-built S-band satellites into orbit aboard SpaceX's rideshare missions and will provide launch, mission management, integration and deployment services for the two Omnispace satellites, the company said.
Omnispace wants to build a global hybrid satellite-wireless network to offer enterprise and government customers reliable, scalable and affordable 5G connectivity solutions worldwide.
"The launch of these satellites will enable the first phase of implementation towards delivering our world-class hybrid network, bringing the power of 5G from space to mobile networks, anywhere around the world," said Ram Viswanathan, CEO of Omnispace. "Exolaunch was chosen to launch these first next-generation satellites for its proven experience deploying systems into orbit and the flexibility they afford us in executing our program."