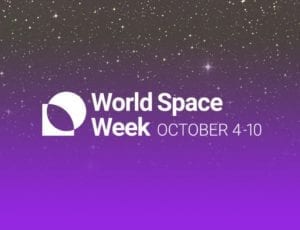 Paris, 4 November 2020. – World Space Week Association has named Lisa Callahan from Lockheed Martin as Honorary Chair of World Space Week 2021.
Themed "Women in Space," the October 2021 celebration will aim to inspire young women around the world to pursue STEM studies and future careers in the space industry and celebrate the accomplishments and contributions of women to sciences and the space sector.
Callahan is Vice President and General Manager of Commercial Civil Space at Lockheed Martin. She oversees the development of the next human lunar lander and development of the Orion spacecraft, parts of NASA's Artemis Program, which will return humans to the Moon and eventually take them to Mars and beyond.
World Space Week 2021 is planned for October 4 to 10 next year.
"As an engineer and aerospace industry executive with one of the coolest jobs in the world, I'm excited to lead the effort with the World Space Week team," Callahan said. "The 2021 theme of Woman in Space aligns perfectly as we prepare to send the first woman to the moon and inspire people of all ages with the wonder of space exploration."