by Raphael Roettgen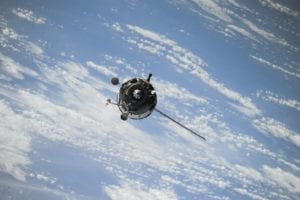 Despite the absence of any triple-digit million rounds, we still saw over $100 million of financing activity in the space sector in October 2020. This sum is excluding public sector awards, principally the roughly $370 million to 14 companies that were announced under NASA's Tipping Point program. Some other companies signaled plans to go into fundraising, notably small launcher VirginOrbit and Thailand's Mu Space and Advanced Technology.
However, arguably the biggest news on the space financing front in October 2020 was actually the announcement of the planned listing of in-space transport company Momentus Space, via a merger with Stable Road Acquisition Corp., a special purpose acquisition vehicle ("SPAC") – a deal that would value the relatively young company at north of $1 billion.
Activity also continued on the M&A front, with yet another acquisition by private equity-owned Redwire (of Roccor) and a couple of deals by AAC Clyde Space (Hyperion Technologies and SpaceQuest).
On a different yet related note: if you are following the new space sector and are looking for a concise introduction to its trends, main business activities, and possible outlook (and if you happen to speak German!) you may be interested in a new book I just published with Spacewatch.Global – you can check it out here.
| | | | | |
| --- | --- | --- | --- | --- |
| Company | US$m | Country | Subsector | Investors |
| Astroscale | 51.0 | Japan | Lunar | aSTART, Hulic Co., I NET, Shimizu Corporation, SPARX Innovation for the Future |
| D-Orbit | 17.6 | Italy | Orbit services | European Investment Bank (EIB) |
| Herrmeus | 16.0 | U.S. | Hypersonics | Bling Capital, Canaan Partners, Khosla Ventures, Revolution's Rise of the Rest Seed Fund |
| CesiumAstro | 14.0 | U.S. | Satcomm | N/A (debt financing) |
| Slingshot Aerospace | 8.0 | U.S. | Remote sensing Рdownstream | ATX Venture Partners, Glenn S. Degenaars, Gregory Mead, Keith Masback, Marie-Alicia Chang, Okapi Venture Capital, Revolution's Rise of the Rest Seed Fund, Techstars Ventures |
| AiDash | 6.0 | U.S. | Remote sensing – downstream | Benhamou Global Ventures, National Grid Partners (NGP) |
| Zero-Error Systems | 1.9 | Singapore | Components (RAD-hard ICs) | Airbus Ventures, Seeds Capital, Silicon Solution Ventures, Nanyang Technological University's Strategic Research Innovation Fund, others |
| Near Space Labs | 1.5 | U.S. | Remote sensing (strat. balloons) | N/A (debt financing) |
| Targomo | N/A | Germany | Geospatial | Earlybird Venture Capital |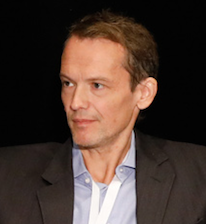 Raphael Roettgen provides financial advice to and invests proprietary capital in space companies as a managing director and founder of E2MC. He also advises institutional investors and governments on space. Previously, Raphael has held senior roles at global investment banks and hedge funds and was also a fintech entrepreneur in Brazil. He holds degrees in finance from Wharton, machine learning from PUC-Rio and space studies from the International Space University, as well as the CFA and FRM charters.