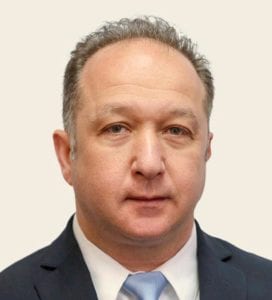 Luxembourg, 26 November 2020. – From interim to permanent: Gilat Satellite Networks has appointed its former CFO Adi Sfadia as new CEO, the Nasdaq-listed company said.
Adi Sfadia served as Gilat's interim CEO since July when Yona Ovadia stepped down as Gilat's CEO. Prior to that, Sfadia held the position of Gilat's Chief Financial Officer (CFO), for the past 5 years.
Gilat Satellite Networks provides satellite-based broadband communications, designing and manufacturing ground segment equipment, and offering comprehensive solutions and services like its cloud based VSAT network platform, high-speed modems, high performance on-the-move antennas and high efficiency, high power Solid-State Amplifiers (SSPA) and Block Upconverters (BUC).