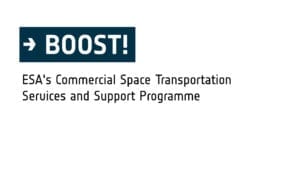 Paris, 3 November 2020. – The European Space Agency (ESA) signed up to support three German space start-ups through its Boost program, ESA said.
The three first Boost support contracts have been signed with HyImpulse Technologies, Isar Aerospace Technologies, and Rocket Factory Augsburg, all Southern German start-up launchers.
The Boost program intends to stimulate and support the European new space sector and is open for proposals, without a deadline, ESA said.
With Boost, ESA provides co-funding, expert advice and the use of testing facilities that help entrepreneurs to take their service projects towards commercialisation.
The three first German Boost companies – HyImpulse, Isar Aerospace, and Rocket Factory Augsburg (RFA) – are preparing to offer new launch services using small launch vehicles to serve the growing small satellite market.
RFA had announced its ESA Boost support already on 3 November (see SpaceWatch.Global news here).