by Dalibor Djuran, Planet Labs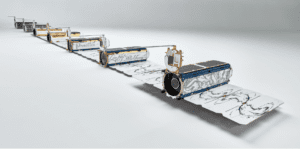 "Space, the final frontier." We all remember these words spoken by Captain Kirk of the USS Enterprise. The Star Trek show brought space into American homes in the sixties. At the peak of the space race, Star Trek focused on space as a final frontier that needs to be conquered. It showed trips of the USS Enterprise and its crew to distant galaxies and new worlds "…to boldly go where no man has gone before", as the Captain put it. Gene Roddenberry, the creator of Star Trek, introduced the concept of the United Federation of Planets, a joint venture of planets and species working together to explore the cosmos.
Watching this show, I always thought how cool it would be to go to space and travel at the speed of light to explore it. Unfortunately, we do not have warp speeds and USS Enterprise ships. At least, not yet. But what if we could go to space today and use it to help life on Earth? Now that is a thought!
After spending decades looking up in the sky, we forgot to look down on Earth and see what is going on with our planet. Decades of brutal exploitation of natural resources, focus on consumerism, disregard for the environment and lack of life in harmony with the nature are now coming back to haunt us. The bills are due, and our bank account is slim. In the spirit of Gene Rodenberry, we should change the famous words to "Earth, the final countdown!" The clock is ticking, and we do not have too much time until we reach the point when changes to our planet are irreversible. Avast! Not all is lost! It is time to go to space to help the Earth.
The fast development of Earth imaging satellites went somewhat unnoticed by the large public in the last decade. However, the rise of space startups such as Planet Labs, which is a leader in operating large flocks of satellites, and SpaceX, which is a leader in cost effective launches, is enabling advanced optical solutions to find their fast path to space. Planet Labs is providing daily imagery of the Earth by using its flock of around 200 satellites in the Low Earth Orbit (LEO), using 8-band multispectral scopes. The imagery provided by Planet Labs is high quality scientific imagery, which is used for analytics that leads to things like tracking deforestation, detecting vegetation changes before they become visible and acting on it, tracking behavior of the wildlife in the area of the Great Barrier Reef, and assistance in preventing and tracking floods and fires, just to name a few. And the data is available to the whole world, which makes Planet Labs' business model unique. By using frequent launches of small, nano satellites, Planet Labs is capable to launch new technology into orbit – and that several times per year. This way they can ensure that their fleet of satellites is always refreshed with the latest and greatest optics and radio technology.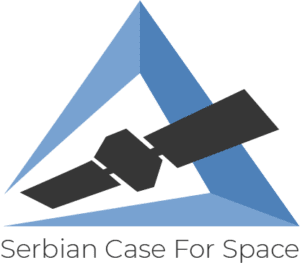 On the other side, we are witnessing the rise of nonprofit organizations in small countries and regions, which traditionally did not take part in space exploration. One example is the Serbian Case for Space (www.serbiancaseforspace.com). Started by a group of young, bright space lawyers with incredible energy and passion, this organization is promoting the use of space technology in the Balkan region. The aim is to federate the Balkan countries and use the data provided by Planet Labs to find solutions for the major problems plaguing the region. These solutions will be available to everyone. The organization is quickly gaining momentum and recruiting young talents. It is a pleasure to see so many people determined to help improve the life on Earth and not focus on the things that divided us in the past. This brings us to the question: how can you participate? The first step – take part in hackathon!
SCS and Planet Labs will organize a virtual hackathon on October 31st and November 1st. The name of the event is Planet Balkan Hackathon (https://serbiancaseforspace.com/#/hackathon ). It will pose three challenges:
Climate change – help local communities respond to climate change in either proactive or reactive way
Agriculture – help farmers understand and react to the effects of the COVID-19 pandemic
Smart cities – help improve urban life in areas like sustainability, managing resources, construction, and open data governance.
Planet Labs will provide access to its daily imagery as well as high resolution data. You will be able to literally use real time space data to help the planet. It is a small step for a software programmer, but could result in a giant leap for the humanity . As said earlier, the clock is ticking. Let's get to work. I hope to see you on October 31st.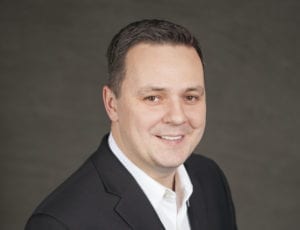 Dalibor Djuran works at Planet as Director for Spacecraft Manufacturing and NPI. Prior to that, Dalibor was Managing Vice President at Gartner and in addition, he is a Co-founder and COO of Drones-X Inc