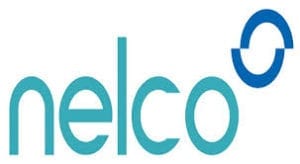 Luxembourg, 1 October 2020. – The satellite communications provider Nelco cooperates with Telesat to bring Low Earth Orbit (LEO) broadband connectivity to India, the Tata Group company announced.
"Nelco and Telesat will collaborate on terrestrial facilities, commercial distribution and regulatory frameworks to offer Telesat LEO satellite connectivity in India," Nelco said.
"Telesat LEO is a next generation satellite constellation that leverages Telesat's global, priority Ka-band spectrum rights and patent-pending architecture to fundamentally transform global communications," Nelco said. "Telesat LEO will help close the digital divide in remote and challenging locations, accelerate 5G expansion, and set new levels of performance for enterprise, telecom, mobility and government broadband connectivity on land, air and sea."
The Telesat LEO constellation will provide complete coverage of India and superior enterprise connectivity in the country, subject to the necessary regulatory clearances.