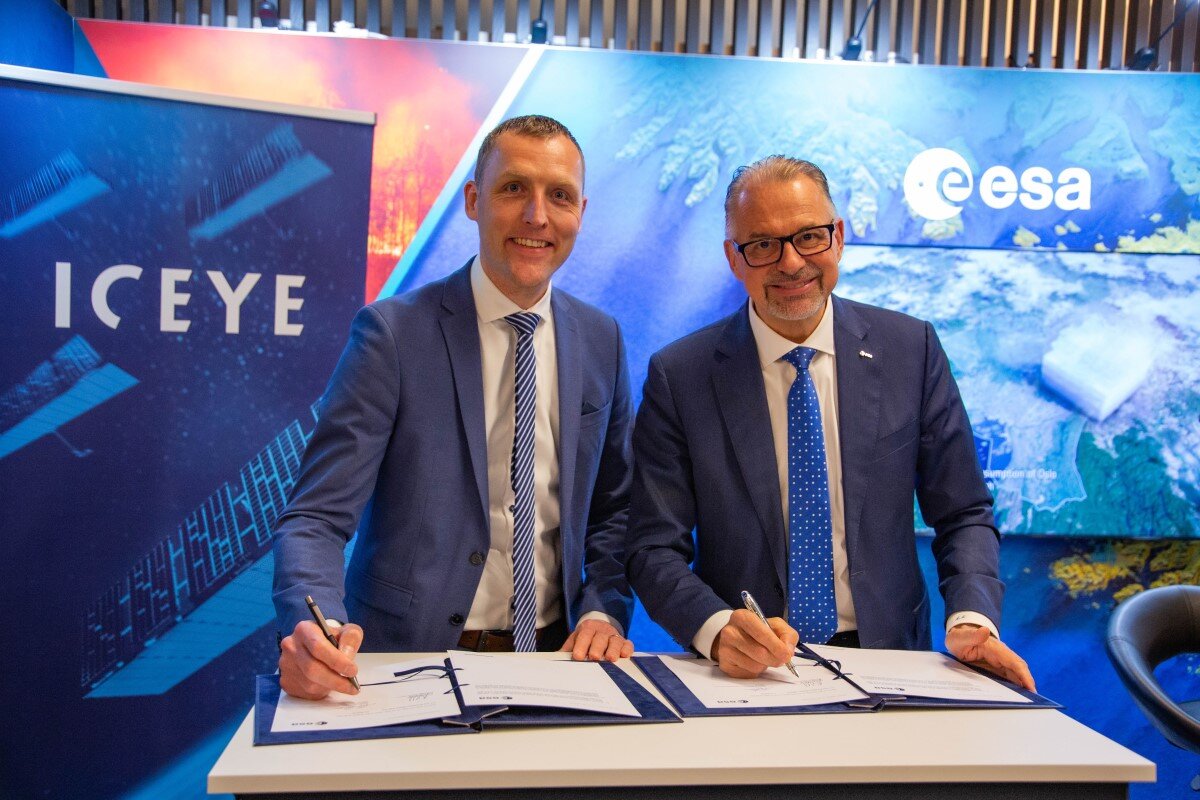 Ibadan, 29 May 2023. – The European Space Agency (ESA) and ICEYE have signed a letter of intent to empower entrepreneurship and encourage the development of commercially viable and sustainability-minded space solutions. The collaboration falls under the ESA Partnership Initiative for Commercialization (EPIC) and targets companies which the ESA Business Incubation Centers (ESA BICs), ESA Technology Brokers and ESA Φ-labNET support.
ICEYE joins the ESA Partnership Initiative for Commercialisation (EPIC) as the sixth partner, following the lead of OVHCloud, Airbus, Planet Labs Germany, Sinergise and Euroconsult. ESA established EPIC in 2022 under the ESA Commercialization Department and aims to connect corporate, academic and institutional partners with ESA-supported start-ups. As a result, EPIC's main goal is to further empower entrepreneurship through brokering precise synergetic offers via fit-for-purpose partnerships.
The signature for the partnership took place at the Global Space Conference for Climate Change (GLOC) in Oslo on 23 May 2023 by ESA Director General Josef Aschbacher and Jeffrey Apeldoorn, Head of Government Solutions Europe at ICEYE. Furthermore, the partnership aims at strengthening the space start-up businesses on their road to scaling up, enhancing innovative technologies & data and raising awareness of space-based services for sustainability. In addition, the collaboration focuses on fostering the commercial cases of companies that have received support from an ESA BIC, ESA Technology Broker or ESA Φ-labNET activities.
On the matter, ESA DG Josef Aschbacher said, "Linking the start-ups supported by ESA Business Incubation Centres with companies like ICEYE through concrete offers enhances the commercialization journey for both sides. Start-ups benefit from exclusive offers and support, and the partner can reach into a start-up ecosystem of more than 1450 companies. I welcome ICEYE as the sixth member of EPIC."