by Blaine Curcio and Jean Deville
As part of the partnership between SpaceWatch.Global and Orbital Gateway Consulting we have been granted permission to publish selected articles and texts. We are pleased to present "Dongfang Hour Weekly Aerospace News Roundup, 12-18 Oct".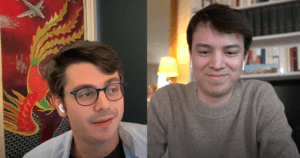 Welcome to the Dongfang Hour Weekly China Aerospace News Roundup! As many of you may have seen, we have begun a weekly 15-20mins discussion on recent updates in the Chinese aerospace and space sectors, where we will aim to bring ~3 stories per week. We hope to provide the facts of the story, as well as additional context or commentary based on our combined ~20 years living in Greater China. We hope you enjoy, and please feel free to follow, comment, or leave a review!
A big week in EO
It  was a big week in China's EO and meteorology sector. First, at just after midnight on Monday 12 October. It is the second Gaofen satellite bound for geostationary orbit, an interesting choice and a must-have for any sufficiently large EO constellation. Gaofen-13 is the latest in China's Gaofen constellation, a primarily civil constellation of EO satellites of which there are currently ~20 satellites (depending on whether one defines the Jilin-Gaofen series, operated by Charming Globe, as part of the Gaofen series). The launch was the first in a couple of months for Xichang, with the launch center having undergone a series of upgrades to increase its annual launch capacity from around 17 to 30.
Somewhat related to Gaofen, China's Fengyun meteorological EO satellites celebrated their 50th anniversary this week. Chinese Premier (#2 most powerful politician) Li Keqiang wrote a statement on the importance of Fengyun, and Hu Chunhua (Vice Premier of CCP) attended an event for Fengyun. Premier Li's statement was featured prominently on CASC's homepage, and is seen as a high-level endorsement of the program more generally.
Developments on a deal between Guangzhou and the CAS
The Municipal Government of the southern city of Guangzhou and the Chinese Academy of Sciences (CAS) had signed an agreement in 2019 to jointly build a 99-square-kilometer Nansha Science City in Nansha (a rural district of Guangzhou). Several space institutes & companies will open facilities there, including CAS Spaceflight Technology Center (research) and the Zhongke Aerospace Exploration company (commercial launch company). On September 29 2020, the Zhongke Aerospace conference was held there, officially kicking off the construction of the project.
Zhongke Aerospace, aka CAS Space, is a CAS spin-off with main headquarters in Beijing (Beijing Zhongke Aerospace), and with  subsidiaries in other provinces. The company plans to develop solid and liquid rockets, aiming at 30 rockets per year by an undefined timeline. Liquid rockets seem reusable (see infographic with rocket family: grid fins and landing systems apparent). Some extra reading here; here; here.
The move is interesting because the space industry of Guangdong has historically punched below its weight. Guangdong is a province of 100M people, the GDP is roughly as big as Russia or South Korea, and it is home to many of the world's biggest tech companies–Huawei, Tencent, ZTE, Ping'an, DJI BYD, etc. The economy of Guangdong has historically been more "commercial"/export oriented, however, which has contributed to relatively limited space activity. With a major initiative such as the Nansha Science City, we may see the Guangdong space sector start to accelerate its development.
And another recent IPO company share price continued to "rocket"
Shaanxi Zhongtian, a CASC subsidiary that IPOed on 25 September, continues to go up the 10% daily limit every day, now (Monday 19 Oct) having reached 10 days in a row of +10%, i.e. >250% return since IPO (would be ~RMB 18.6 per share to RMB 48 per share). The company's performance is an indication of probably three factors, namely: 1) lot of savings in China, 2) strong investor preference for state-owned companies that are seen as more stable, and 3) Few ways for average investors to invest into the space sector. The biggest winner here? Probably CASC, which has seen their stake in Zhongtian increase in value from ~RMB 1.5 billion to ~RMB 4 billion.
---
Follow DongFang Hour on Twitter @DongFangHour , Youtube or on https://dongfanghour.com
Blaine Curcio has spent the past 10 years at the intersection of China and the space sector. Blaine has spent most of the past decade in China, including Hong Kong, Shenzhen, and Beijing, working as a consultant and analyst covering the space/satcom sector for companies including Euroconsult and Orbital Gateway Consulting. When not talking about China space, Blaine can be found reading about economics/finance, exploring cities, and taking photos.
Jean Deville  is a graduate from ISAE, where he studied aerospace engineering and specialized in fluid dynamics. A long-time aerospace enthusiast and China watcher, Jean was previously based in Toulouse and Shenzhen, and is currently working in the aviation industry between Paris and Shanghai. He also writes on a regular basis in the China Aerospace Blog. Hobbies include hiking, astrophotography, plane spotting, as well as a soft spot for Hakka food and (some) Ningxia wines.