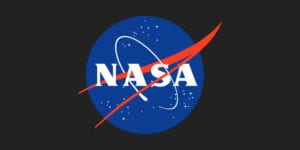 Luxembourg, 18 October 2020. – NASA supports U.S. space tech companies with more than $370 million to spur the development of cutting-edge Moon and Mars mission technologies.
NASA selected 14 American companies, including several small businesses, as partners to develop a range of technologies that will help forge a path to sustainable Artemis operations on the Moon by the end of the decade, the agency announced.
U.S. industry submitted the proposals to NASA's fifth competitive Tipping Point solicitation; the selections have an expected combined award value of more than $370 million, NASA said. NASA's Space Technology Mission Directorate will negotiate with the companies to issue milestone-based firm fixed-price contracts lasting for up to five years.
The majority of the funding will help mature cryogenic fluid management technologies via in-space demonstrations led by small business Eta Space, Lockheed Martin, SpaceX, and ULA, NASA said. The approaches range from small- to large-scale and short- to long-term tests. Future missions could use frozen water located at the Moon's poles to make propellant by separating the hydrogen and oxygen. The ability to store these super-cold liquids, whether they are launched from Earth or produced in space, for an extended period and transfer propellant from one tank to another, is crucial for establishing sustainable operations on the Moon and enabling human missions to Mars, NASA said.
In a separate announcement, NASA said that it awarded Intuitive Machines of Houston $47 million to deliver a drill combined with a mass spectrometer to the Moon by December 2022 under the agency's Commercial Lunar Payload Services initiative. The delivery of the Polar Resources Ice Mining Experiment known as PRIME-1 will help NASA search for ice at the Moon's South Pole and, for the first time, harvest ice from below the surface, the agency said.