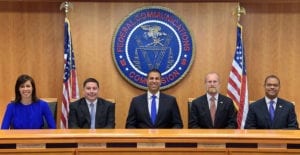 Luxembourg, 28 October 2020. – The U.S. Federal Communications Commission (FCC) will distribute up to $9 billion over the next ten years to bring 5G wireless broadband to rural America.
The agency announced that it adopted the rules for the 5G Fund for Rural America, which will use a multi-round reverse auction mechanism in two phases to "close the digital divide and bring economic opportunities to rural America".
The 5G Fund targets support from the FCC's Universal Service Fund to improve mobile broadband coverage in areas where it is most needed, the FCC said.
The first phase of the fund targets up to $8 billion of support to areas lacking unsubsidized 4G LTE or 5G mobile broadband, with $680 million specifically set aside for bidders offering to serve Tribal lands, the agency said.
The second phase of the fund will provide at least an additional $1 billion, along with any un-awarded funds from the first phase, to support and facilitate precision agriculture.
The 5G Fund for Rural America complements the FCC's objective to accelerate the roll-out of 5G across the U.S. with an auction of C-band spectrum that several satellite operators are using today for video transmissions and committed to clear.