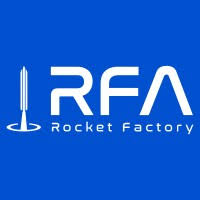 Berlin, 29 September 2020. – The German launch service provider Rocket Factory Augsburg extends its European launch site portfolio and builds a site for its RFA ONE system in Kourou, French Guiana, the company announced.
Based on agreements signed in 2019 with the French space agency CNES and the Guiana Space Center CSG, Rocket Factory Augsburg intends to implement a launch site at the historic Diamant complex in Kourou, the company said.
As reported yesterday, Rocket Factory Augsburg forged another RFA ONE launch partnership with Norwegian Andøya Space to work towards launching from a new second site on the North-Norwegian island Andøya.
"The agreement between our companies not only expands RFA's launch service portfolio to the customer, being able to launch from European territory to all inclinations offered by the unique French launch location, but also enforces a unrivalled position in the New Space industry in Europe and beyond," Jörn Spurmann, Chief Commercial Officer at RFA, said.
Rocket Factory is backed by the German satellite manufacturer OHB and Munich-based venture capital firm Apollo Capital Partners.