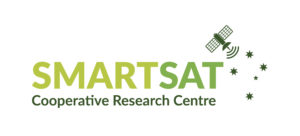 Adelaide, Australia, 20 September 2020. – The Australian research agencies SmartSat and CSIRO launch AquaWatch, a project to improve the water quality management in Australia with the help of satellites, SmartSat said on 17 September.
"Natural events such as toxic algal blooms, the contamination of drinking water, and excess runoff from irrigation all present a significant influence to the health of our inland and coastal waters," SmartSat said in the announcement.
"Having real-time data about these events and our waterways supports water managers in monitoring and managing water quality.
Data gathered from space provides critical insights about water quality, however, currently available Earth observation satellites only provide 60-70% coverage for major Australian water bodies. And while the quality of some inland waterways is monitored directly by testing, this data isn't routinely combined with satellite data."
"To fill this gap, AquaWatch aims to complement existing systems and build a comprehensive national monitoring system using an extensive network of ground-based sensors placed throughout Australia's rivers and waterways."
The AquaWatch Australia mission is developed by CSIRO, Australia's national science agency and the SmartSat Cooperative Research Centre (CRC). SmartSat is a consortium of universities and other research organisations partnering with industry and funded by the Australian Government.
In a parallel announcement, SmartSat said that Leonardo Australia, the regional subsidiary of the global Defence and Space group Leonardo, establishes itself at Lot Fourteen, the high-tech entrepreneur and innovation hub in Adelaide, Australia.