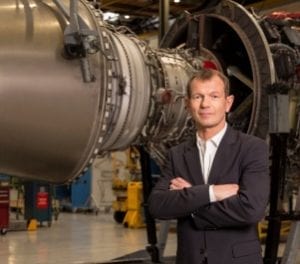 André Wall has been selected as the new CEO of RUAG International. The 55-year-old engineer is currently the Chief Technical Officer at Iberia, and looks back on 25 years of global industry experience in aviation. André Wall was born in 1964 and is a German citizen. He previously served as CEO at SR Technics and Jet Aviation in Switzerland as well as MTU Aero Engines in Germany. Prior to that, he held various management positions at Rolls Royce Aero Engines and Toyota.
Further shaping the transformation
"With André Wall, we are gaining an internationally experienced expert in the industry. He has a proven track record of breathing new life into companies and steering them towards success. RUAG International will benefit from his expertise during its ongoing transformation. André Wall will ensure that RUAG International continues its post-unbundling course, copes with the effects of the COVID-19 crisis and is ultimately privatised as planned", says Dr Remo Lütolf, Chairman of the Board of Directors of RUAG International.
Since 1 January 2020, RUAG International has been unbundled as a civilian technology company from RUAG MRO Schweiz, a company closely linked to the Swiss Armed Forces. RUAG International is thus implementing the Federal Council's decision to develop further as an aerospace group focusing on space and aerostructures.
Current CFO Urs Kiener will continue to manage RUAG International on an interim basis until the new CEO takes over. "On behalf of the Board of Directors, I would like to thank Urs Kiener in advance for his dedicated leadership," says Remo Lütolf. "He will ensure a seamless transition in order to set the course for the future at a time of significant restructuring following the unbundling and, moreover, influenced by the effects of the Coronavirus pandemic."