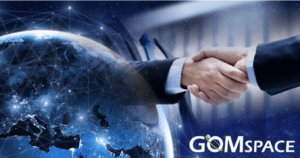 NSSTC-UAEU (The National Space Science and Technology Centre at United Arab Emirates University) and GomSpace signed a contract valued approx. EUR 440,000.
Under the contract to be fully implemented this year, and with the support of In-Space Missions Limited in the UK, GomSpace will work together with NSSTC-UAEU to provide engineering expertise and support relating to development of on-going advanced satellite projects being led by NSSTC-UAEU.
The work is executed under a collaborative framework agreement established following collaboration initiated back in October 2019 to provide sub-systems and related know-how and knowledge transfer for the development of a 6U NSSTC-UAEU CubeSat project.
This announcement was made on 26 June 2020 by GomSpace.
The GomSpace Group AB's business operations are mainly conducted through the wholly-owned Danish subsidiary, GomSpace A/S, with operational office in Aalborg, Denmark. GomSpace is a space company with a mission to be engaged in the global market for space systems and services by introducing new products, i.e. components, platforms and systems based on innovation within professional nanosatellites. The company is listed on the Nasdaq First North Premier exchange under the ticker GOMX.