By Raphael Roettgen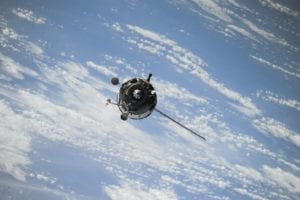 With only some US$34 million of space-related funding rounds, June sure looked like a slow month on the funding front, perhaps illustrating the time lag in Corona impact that we have previously discussed in this column. On the anecdotal (non-announced) front of things, we at E2MC certainly see a flurry of activity and, as we noted last month, a resurgence of interest among some investors.
However, no discussion of space finance for June 2020 would be complete without touching upon the remarkable number of space company acquisitions that were announced during the month:
Astroscale (U.S.) acquired Israeli satellite servicing company Effective Space Solutions,
Radiation Test Solutions acquired Cobham's RAD radiation testing unit,
Kratos acquired ASC Signal, a satellite antenna producer,
Maxar bought out its partner Saab's stake in Vricon, a 3D analytics firm, and
AE Industrial Partners, a Florida-based aerospace private equity firm, emerged with what clearly looks like a space company roll-up strategy as it announced acquisitions of both Deep Space Systems (an established components supplier) and Made In Space (in-space manufacturing and robotic arms), which will both join the previously acquired Adcole Space under the new "Redwire" corporate umbrella.
Lastly, we may hear the results of the auction for satellite operator OneWeb as soon as in the next few days.
| | | | | |
| --- | --- | --- | --- | --- |
| Company | US$m | Country | Subsector | Investors |
| Deep Blue Aerospace | 14.1 | China | launch | Zhonghuijin Group, Capital Capital, Jiayi Fund |
| GHGSat | 10.3 | Canada | remote sensing (emissions) | Investissement Quebec (Grant) |
| OneView | 3.5 | Israel | remote sensing – downstream | TPY Capital, Rafael Development Corporation, MediaTek, Modi Rozen |
| Leaf Space | 3.4 | Italy | satcomm (ground segment) | Whysol Investments, RedSeed Ventures |
| SpaceX | 2.0 | U.S. | (expansion of McGregor, TX testing site) | Waco McLennan County Economic Development Corp |
| Space Forge | 0.7 | U.K. | in-space manufacturing | Bristol Private Equity Club, Development Bank of Wales, Innovate UK |
| Spaced Ventures | 0.2 | U.S. | venture capital | N/A |
| Stratodyne | N/A | U.S. | remote sensing (stratos. balloons) | N/A |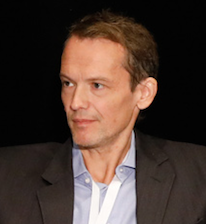 Raphael Roettgen provides financial advice to and invests proprietary capital in space companies as a managing director and founder of E2MC. He also advises institutional investors and governments on space. Previously, Raphael has held senior roles at global investment banks and hedge funds and was also a fintech entrepreneur in Brazil. He holds degrees in finance from Wharton, machine learning from PUC-Rio and space studies from the International Space University, as well as the CFA and FRM charters.