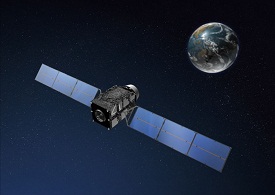 The Japanese government held a meeting of its Strategic Headquarters for Space Development on Monday, where they outlined the country's 10-year basic space policy. Revised for the first time in five years, Japan changed its space policy with the hope of sending the country's astronauts to the Moon as part of a US lunar probe.
As part of the revised policy, Japan also aims to ensure security in space and contribute to solving global challenges. Other goals include plans to accomplish global achievements through scientific probes and to achieve economic growth and innovation.
Cooperating with the United States, Japan plans to study ways to detect and track missiles. In the event of a natural disaster, Japan also plans to use intelligence-gathering satellites so officials can quickly assess the damage. Japan aims to double the scale of its space industry, which is currently around 11 billion dollars, by the early 2030s.
Here is an excerpt from the summary of the policy update released by the Japanese government:
"The Government of Japan, recognizing such huge potential of outer space and the severe situation that it is facing, hereby decides a basic plan on space policy for coming ten years with the view of the next two decades, and will secure sufficient budgetary allotments and other necessary resources, and effectively and efficiently utilize these resources to strengthen its space policy through the whole-of-government- approach, while promoting public-private collaborations.
For the time being, Japan faces one of the worst socio-economic challenges ever in the postwar era, posed by the impact of Coronavirus disease2019 (COVID-19). While the response to this crisis is the highest priority in the current situation, it is necessary to build a resilient social structure, foreseeing the future especially in such time. Space systems providing positioning, and timing information, images, communication and other functions, are expected to further contribute to the society and economy, since they constitute the basis for a digitalized and remotely-controlled society, with ensuring the safety.
On the other hand, the basis of our space industry, including local and start-up business has been considerably damaged by the severe situation surrounding our economy and society. Therefore the Government of Japan needs to continuously support its maintenance and growth with a view to ensuring sustainable development of the space systems."
To read the summary from the Japanese government, please visit https://www8.cao.go.jp/space/english/basicplan/2020/abstract_0701.pdf.