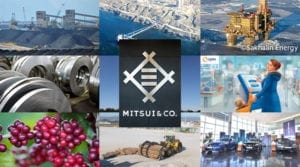 Sputnix, a Russian privately-owned satellite component manufacturer, has signed a memorandum with Mitsui & Co. Moscow, the Russian subsidiary of Japanese company Mitsui & Co., on 25 May 2020.
The agreement allows Sputnix to manufacture and export microsatellite components as well as provide microsatellite-based services for Mitsui & Co.
"Within the framework of cooperation, Sputnix will deal with developing and producing hi-tech components and technologies for microsatellites, satellite platforms, small craft and will also provide for improving and developing the employed technologies," Sputnix said in a statement.
Mitsui & Co. will be able to source Sputnix components and services, and has also obtained the rights to represent Sputnix' interests in Asia and the Middle East.
"Mitsui will also provide for cooperation in the field of the services for orbiting CubeSat nanosatellites from the board of the International Space Station," the Sputnix statement said.
The aim of the agreement is to create a supply chain relationship between the two companies that will organise the manufacturing and provision of components for microsatellites, microsatellite platforms, and their space-derived services.
In February 2020, Mitsui & Co. acquired US satellite rideshare brokerage Spaceflight Industries, and the agreement with Russia's Sputnix is the latest in the Japanese company's expansion of its space business portfolio.