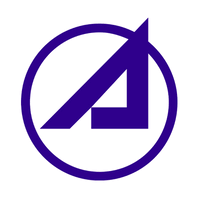 Satellites surveying the environmental and economic impacts of COVID-19, rocket launches, and plans for the next lunar landing have been featured in the news recently. Despite this, it is still easy to miss all of the ways in which satellites contribute to daily life. A new study released by The Aerospace Corporation's Center for Space Policy and Strategy (CSPS) discusses the value and use of space-based capabilities and our reliance on space, sector by sector.
"More than 2,200 active satellites support earthly infrastructure, economies, and national security systems, enabling hundreds of billions of dollars' worth of benefits over their lifetimes," said Jamie Morin, Executive Director of CSPS. "The breakthrough technologies and satellite constellations currently in development will deepen our relationship with space even further, bringing more space-enabled capabilities and opportunities to their everyday lives."
The CSPS study focuses on the fundamental uses of space-based assets and the world's continuous reliance on them. The study also provides examples of how its usage will widen as satellite operators innovate and offer new products and services.
"Space technology is now so deeply integrated into many facets of daily life that it is often invisible to the casual user," added Morin. "Space experts need to ensure that the integrated network is resilient, so that all of the downstream users can consistently rely upon space-enabled technology in our daily lives."
Today, satellites are critical tools that provide a growing range of applications from global monitoring to using the Global Positioning System (GPS) to map out travel routes that help avoid traffic jams. Additional uses include tracking the delivery status of groceries or other essential packages from cellular phone devices or through the company's website. Remote-sensing satellites reveal what is happening on the Earth's surface in near realtime, and weather satellites provide data and imagery to support the daily forecasting of weather.
Different parts of the economy also depend on space-based services to varying degrees. Utility companies can synchronize energy flows across the grid, the stock market exchanges record transactions, and oceanographers can track endangered whales.
To learn more, download the CSPS report.
The Aerospace Corporation is a national nonprofit corporation that operates a federally funded research and development center and has approximately 4,000 employees. With major locations in El Segundo, Calif., Albuquerque, N.M., Colorado Springs, Colo., and the Washington, D.C., region, Aerospace addresses complex problems across the space enterprise and other areas of national significance through agility, innovation, and objective technical leadership.
This announcement was made on 21 May 2020.