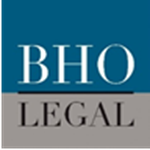 The New Space sector continues to grow exponentially and SpaceWatch.Global strives to introduce you to the sector's brightest ideas, companies, and leaders. Torsten Kriening, SpaceWatch.Global's co-publisher and COO, recently spoke with Dr. Ingo Baumann, partner at BHO Legal, one of the leading European space industry law firms.
Germany is currently working on national space legislation. Can you tell us the status?
In March 2018, the current coalition government agreed to adopt a national space law in order to create legal and investment certainty for private space activities. The legislative period runs until autumn 2021, when the next federal elections will take place. However, so far, no draft legislation has been published. The Ministry for Economic Affairs and Energy (BMWi) has announced the publication of a White Paper outlining the key elements of the proposed legislation. We are awaiting its publication.
What will happen after the White Paper is published?
Usually, a White Paper is followed by consultations with stakeholders, but I'm not aware that any announcements have been made about this. Stakeholders are becoming increasingly doubtful that a final version of the law will be adopted during this legislative period.
What are the difficulties in this process?
One problem — which is not specific to Germany — is that national space legislation touches competences across several ministries, including foreign affairs, defence, industry, etc. Thus, the government needs to decide which ministry should take the lead, and there has to be an inclusive process to accommodate all the different competences and positions. And a coalition government can make the process even more complex.
Germany is a leading space nation. Why has it taken so long for it to develop a national space law?
This is a good question. Germany, for different reasons, missed the chance to establish a national satellite operator during the 1980s, when satellite communication was becoming increasingly commercialized. EUTELSAT's headquarters were in Paris and SES was established in Luxembourg. A French-German project failed. On the other hand, only a handful of nations had national space legislation at that time. France did not have its national space legislation until 2008.
In fact, work on national space legislation in Germany started around 2000. DLR and academic experts did a lot of relevant research, and German input was instrumental to the work of the International Law Association (ILA), leading to the adoption of a model law for national space legislation in 2012, and then to the adoption of UN GA Resolution 68/74, with recommendations on national space legislation, at the end of 2013. Germany was leading the international discussions at this time.
What was the role of the German space industry? Did they push for it back then?
The strengths of German industry were always more on the manufacturing side. Except for RapidEye, all German satellites were either public missions or university projects. Even today, the largest operators in Germany are the technical universities, but their projects are funded by the government and implemented in close cooperation with DLR. With the lack of commercial operators, there was no strong pressure to adopt a national space law.
What impact has New Space had on national space legislation?
In many ways, New Space creates real problems for legislators and regulators. It is important to understand that the driving force for national space law has always been international law and the obligation it creates for states. Under the Outer Space Treaty, states have international responsibility for private activities in outer space. Such activities require authorization and continuing supervision. The so-called launching states are internationally liable for damage caused by a privately operated space object to another state or to natural or legal persons. One of the launching states also must register the space object in a national register and must furnish information to the UN OOSA for inclusion in the UN register. These elements: authorization, supervision, liability, and registration, were and still are at the core of any national space legislation. Many earlier laws just focused on these elements; therefore, they were usually quite short and not followed with detailed implementation acts and the establishment of dedicated regulatory agencies. Only the US had a comprehensive regulatory framework.
So, what has changed now?
Two things. Firstly, governments are looking to national space law as a potential driver for competitiveness, growth, and innovation.
Secondly, New Space companies are actively pushing for a reliable but also industry-friendly framework. However, a national space law per se is not industry friendly. If you plan to conduct space activities, you must apply for authorization and run through a lengthy and burdensome authorization process: in many countries you have to pay fees for this process, you have to provide regular and quite detailed reporting, and you may be subject to audits. The state imposes liability on you and demands that you take out third-party liability insurance in the global space insurance market. All of this is a heavy burden.
How can a national space law be more agile?
Mainly in comparison to other states. The authorization process may be faster, it may demand  less documentation, it may impose low fees or no fees at all. The liability cap may be lower, or it may have special liability solutions for smallsats or constellations. It may work with liability exemptions for university projects or with special schemes for new applications such as OOS or ADR. If you couple all this with beneficial tax regimes, public grants, investment funds and other incentives, it may be able to attract new companies. Still, it has important downsides.
What are some of the downsides?
It can result in a race to the bottom. France has a liability cap of €60 million, which the UK later adopted as well. Everyone expected this cap to become the European norm, if not the worldwide standard. Instead, currently, many states are either reviewing their existing laws or working on new legislation. What if one state decides to establish a cap of €30 million, followed by another one of €25 million? Where does it end?
We have seen the results in other areas, such as flags of convenience in the maritime sector. One could say that this is just a sign that space is becoming part of the global economy. It started years ago with the Isle of Man and its zero-tax regime for space companies. However, it is crucial to keep in mind that space is a global commons. We urgently need to tackle space debris, collision risks, and overcrowding of the most relevant orbits in order to ensure long-term sustainability. This demands careful regulation, likely including new obligations on operators beyond the current IADC guidelines. Space cannot be the Wild West.
Could the solution be an EU initiative to harmonize the national laws?
This appears to be a logical step. However, Art. 189 TFEU (Treaty on the Functioning of the European Union) explicitly excludes any harmonization of the laws and regulations of the Member States. The Member States were keen to retain their sovereignty over space industry, so the European Commission has no power in this respect.
Returning to the topic of Germany: do many German New Space companies push for national space law? 
Over the last couple of years, almost 50 new companies have been established in Germany alone, and the number is constantly increasing. However, if you look more closely, only a few companies really plan to conduct space activities, all the others are in manufacturing, software, or downstream. There are three to four companies in the launch services area, a similar number with plans for smallsat constellations, and PTS with their plans for services on the moon. Thus, only around ten companies would require authorization under the forthcoming law. Until then, they are basically free of any specific regulation and oversight.
What is the problem with that?
As a space company you must do long-term planning, and investors want to have certainty. Potential investors ask questions about how long it will take to get a license, what liability risks the company will have to bear, etc. But when no one can give the answers, it creates uncertainty.
The uncertainty persists even if the law is there because the details might not be available until implementing acts are adopted or individual authorization processes are underway. In France and other countries, it took several years before all implementing acts were available. Establishing new regulatory bodies also takes time.
For launch and operator companies, the uncertainty regarding the German law may be a real issue, and if they have foreign investors, they might consider moving to other countries, namely the US or UK.
What is your personal prediction for German space law?
I do not expect that Germany will have a comprehensive regulatory framework before the end of the current legislative cycle. At best, we might have a rather high-level law and a separate implementing act for the national space object registry. This would give the government time to fully reflect the best approach in the complex international context and considering the light-speed evolution of technologies and markets.
In the end, it is likely that Germany will have a strict but also very well-thought-out regime with a strong focus on long-term sustainability and protection of the space environment. For launch providers and operators this may appear burdensome. But it also opens opportunities for many German manufacturing companies. Sooner or later, other states will have to follow, if we want to continue to save near-earth space for the next generations. This may create a high demand for German products.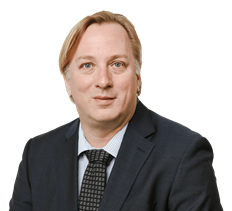 Dr Ingo Baumann is founding partner at BHO Legal. Ingo has 20 years of experience in the space industry and is one of the leading space law advisors in Europe. He advises all types of stakeholders in the space industry, including ministries, space agencies, large aerospace companies, satellite operators, service companies and NewSpace start-ups. Ingo studied law at the Universities of Muenster and Cologne. His PhD thesis, written at the Institute for Air and Space Law in Cologne, examined the international law of satellite communications. From 2001 to 2008, Ingo worked as legal advisor at the German Aerospace Centre (DLR). As from 2006, he was Head of the DLR Galileo Project Office and in 2007 became CEO of the DLR GfR mbH, the first commercial affiliate company of DLR established to run the German Galileo Control Centre and its operations.
This interview has been edited for style and length.