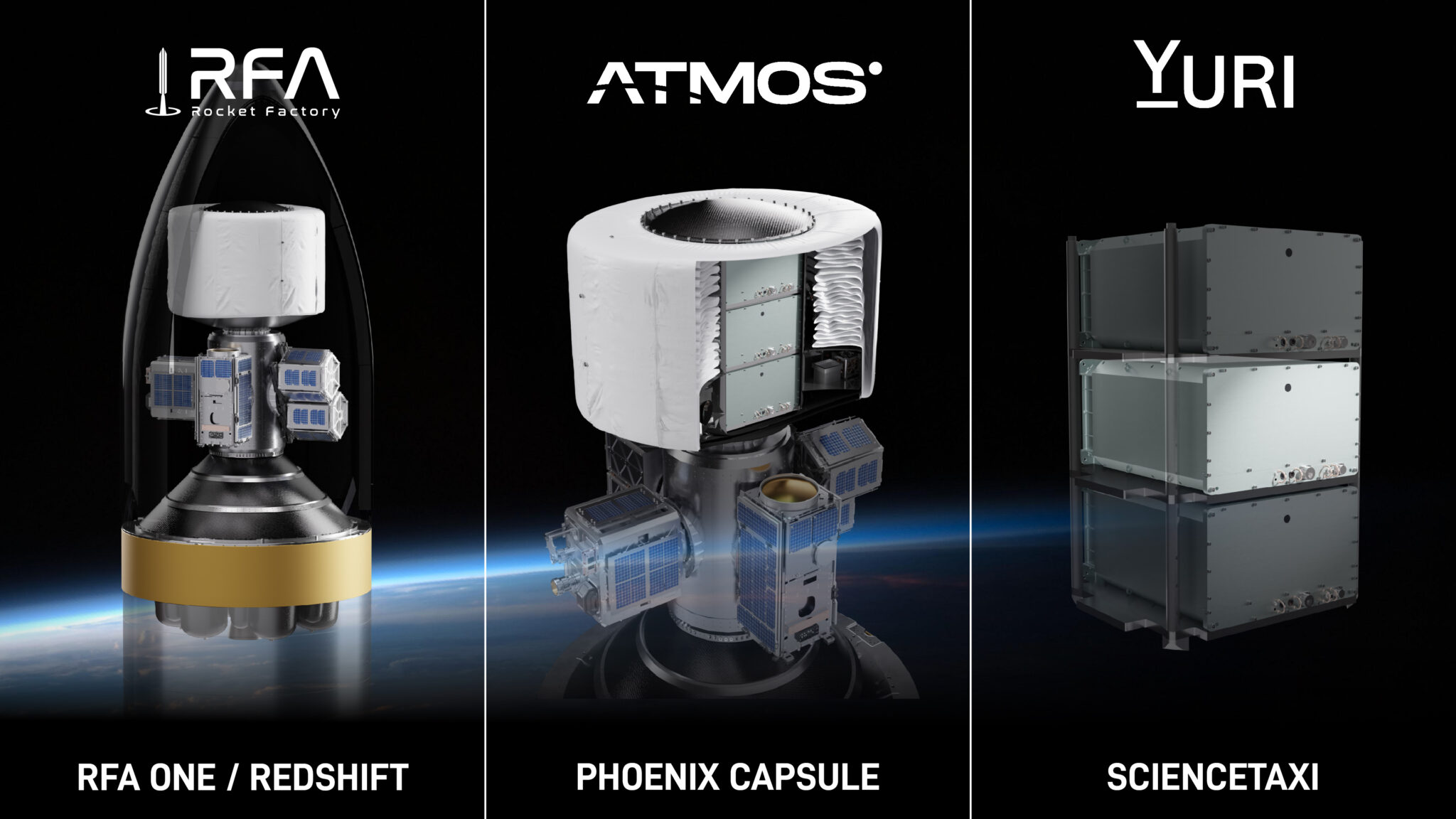 Ibadan, 19 October 2023. – Three German NewSpace companies, Rocket Factory Augsburg (RFA), Yuri, and ATMOS Space Cargo (ATMOS), have announced their new partnership and launch of their joint end-to-end service, Eva, for microgravity life science research and product development. The companies disclosed the partnership at this year's edition of the Weltraumkongress in Berlin, Germany. This holistic solution consequently represents a flexible alternative to the ISS laboratory and initiates a new generation of microgravity research.
In this consortium, RFA is responsible for the entire launch service, including the launch system, infrastructure, outbound logistics, and the operational launch campaign. Furthermore, RFA will deliver ATMOS Space Cargo's Phoenix capsule with Yuri's ScienceTaxi to the precise target orbit in a flexible and low-cost manner. The Company will also be responsible for integrating the Phoenix space capsule onto its RFA ONE launch system.
On the other hand, ATMOS Space Cargo will handle the re-entry logistics and operate the return mission of the Phoenix return capsule, which will be carrying Yuri's ScienceTaxi. Likewise, Yuri operates the ScienceTaxi and will be responsible for the execution of biotech research and manufacturing in space with its life science incubator and bioreactor solutions.
Speaking on the partnership, Maria Birlem, Co-CEO at Yuri, said, "With the strengths of Rocket Factory Augsburg, ATMOS Space Cargo, and Yuri, we're not just aiming to level the playing field with the USA; we're setting our sights on pioneering new frontiers in LEO commercialization. It's high time Europe takes its rightful place at the forefront of space innovation."
The new microgravity end-to-end service will tentatively be available from 2025 and will tap into the growing demand of the life sciences industry. The total in-space manufacturing market is expected to reach €7 billion in 2030.