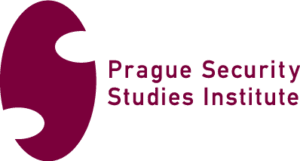 We are pleased to pass along the 5th PSSI Space Security Conference Summary Report that was just released. The gathering, entitled "Evolution of the Counterspace Threat and Strengthening of International Space Partnerships", was convened in Prague on June 9-11, 2019 in partnership with Japan's Cabinet Satellite Intelligence Center (CSICE), the European Space Agency (ESA) and the Secure World Foundation (SWF). The report can also be accessed online at: http://www.pssi.cz/download/docs/732_summary-report.pdf
For over a  decade, PSSI has been at the forefront of the European space security debate, producing research, analyses, roundtables/conferences, and recommendations for senior levels of the international space and security communities. In 2010, the Institute, in partnership with its affiliate organization, PSSI Washington, initiated what is now regarded as the leading conference series in this field. Five international conferences have been convened to date, involving leading space security experts and senior officials from Europe, the United States, and Japan. Prior to this year's  conference (2019), two had been held in Prague (in 2011 and 2016), one in Tokyo (in 2013), and one in Washington, DC (in 2017). The key partnering organizations have included the European Space Policy Institute (ESPI), the European Space Agency (ESA), the Japanese Prime Minister's  Office of National Space Policy, the Secure World Foundation (CWF), and the Center for Strategic and International Studies (CSIS). This fifth conference was held in Prague on June 9–11, 2019. Entitled "Evolution of the Counterspace Threat and Strengthening of International Space Partnerships," the event was co-organized by the European Space Agency and the Secure World Foundation and focused on the rapidly advancing counterspace threats and the role of space partnerships in addressing this higher risk environment. The nature of international space partnerships was put centerstage, as China and Russia pursue a  nondemocratic model of governance aimed at, in effect, buying the vertical integration of recipient countries' space sector under their influence or outright control, a phenomenon that PSSI terms "space sector capture."(PSSI defines space sector capture as "a state actor's provision of space-related equipment, technology, services and financing ultimately designed to limit the freedom of action and independence of the recipient state's space sector, generally implemented on an incremental basis".)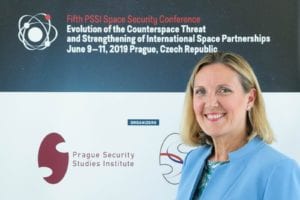 PSSI was especially delighted to welcome as keynote speakers Andrea Thompson, the former U.S. Under Secretary of State for Arms Control and International Security, Lt. Gen. David D. Thompson, Vice Commander of the U.S. Air Force Space Command, Toshihiko Kasahara, Deputy Director of Japan's  Cabinet Satellite Intelligence Center, Carine Claeys, Special Envoy for Space at the European External Action Service, and Dr. Kai-Uwe Schrogl, Chief Strategy Officer at the European Space Agency, seconded to the German Federal Ministry for Economic Affairs and Energy. The transcript of the Ms. Thompson's  remarks is available in Appendix 3. The Conference brochure, including the list of speakers, is available in Appendix 1. Reinforcing its role as the leading organization in the space security debate, PSSI's  Chairman and CoFounder, Roger W. Robinson Jr. and the Vice-Rector of the Charles University, Jan Konvalinka, jointly unveiled a new four-year Ph.D. scholarship in the field of Space Security, co- sponsored by PSSI at Charles University. The Ph.D. scholarship is named after the Honorable William P. Clark, National Security Advisor to President Ronald Reagan, who was largely responsible for institutionalizing the Strategic Defense Initiative on the President's behalf. PSSI was delighted to hold this ceremony in the presence of leading Conference participants. The video of the proceedings can be viewed at our Institute's website.
Discussion Overview and Key Findings
The conference focused on the following topics:
Panel 1: Evolution of the Counterspace Threat
Panel 2: Space Domain Awareness and Hybrid Operations
Panel 3: Space Resilience and Risk Mitigation
Panel 4: International Space Partnerships: Competition or Collaboration?
Panel 5: Deterrence and Space Crisis Management
Panel 6: Private Sector Role in Space Security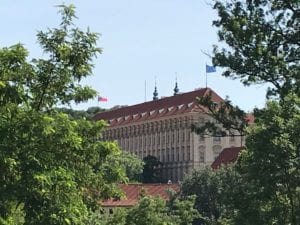 There is an active effort underway by China and Russia to eliminate future opportunities for U.S. and Western firms to provide space-related equipment, technology and services to a large range of countries internationally as part of their efforts to forge their brand of "international space partnerships". This is also relevant to commercial space businesses as their future export markets are steadily contracting. From a policy perspective, it is not in America's, Japan's or other allies' interest to have a country such as China, which suppresses human rights and political freedoms at home, become a  leading voice in creating global norms of behavior in space and promoting its vision of the space environment. PSSI will continue its efforts to curtail the increase in the number of non-democratic international partnerships established by China and Russia. PSSI, working with key decision-makers in government and industry, will aim to focus attention on these and related issues and help advance policy goals in this area through various presentations, articles, as well as a roundtable, planned for late March 2020. The planned roundtable will raise issues such as: Will the future space environment be open and accessible for global commerce? Will it offer an even playing field for freemarket practices or be a  wired game featuring longterm, sole-source contracts? Will it be governed by behavioral norms reflecting our fundamental values and principles or those of police states? PSSI also plans to publish an article concerning the strategic competition for space partners and markets in the second edition of the Springer Handbook of Space Security. Finally, the Institute plans to concentrate the topic of its sixth PSSI Space Security Conference to a greater extent on this and related topics.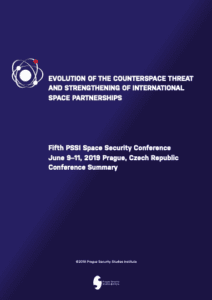 The report can also be accessed online at: http://www.pssi.cz/download/docs/732_summary-report.pdf