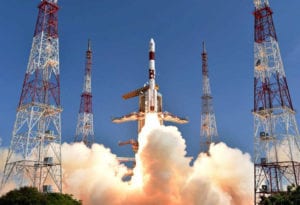 As part of the partnership between SpaceWatch.Global and Secure World Foundation, we have been granted permission to publish selected articles and texts. This is "Space Force vs Space Command: A Primer", originally published Oct 5, 2019 in the ORF Space Alert, Vol VII, Issue 4.
by Victoria Samson
With U.S. President Donald Trump's call in June 2018 to create a United States Space Force, and the re-establishment in August 2019 of U.S. Space Command, non-space observers often either confuse the two or use the two names interchangeably.  They are in actuality two separate entities that have different missions and goals.
What is the Space Force?
The Space Force is intended to be a reorganization of functions currently undertaken by the Air Force Space Command.  The question is how will that look?  What the Trump administration has called for – a sixth service in the U.S. armed forces that resides in a separate department within the Department of Defense– is not what Congress will authorize.  Furthermore, the House of Representatives and the Senate both have differences in how they view a Space Force, which still require a compromise to be found.  A service's responsibility is to organize, train, and equip troops so that they would be prepared for a conflict.  So a Space Force would essentially do that. Per Secretary of Defense Mark Esper, "The creation of Space Force will allow us to develop a cadre of warriors who are appropriately organized, trained and equipped to deter aggression and, if necessary, to fight and win in space."  The Pentagon has been drawing up plans for what the Space Force might look like and currently believes that an "initial Space Force staff" would be able to be stood up 90 days after the new branch is formally established by Congress. Plans would be for it to be comprised of 200 people at the beginning, but the Department of Defense projects that within the first five years of the Space Force's existence, 15,000 service members would be transferred over to it – from the Air Force alone.
So what will formally establish a Space Force?  Congress needs to include the authorizing language in the National Defense Authorization Act for Fiscal Year 2020 along with the separate appropriations funding.  And in order for that to happen, the House and Senate must reconcile their different ideas of what the Space Force could look like.  They most likely will be able to do this, as their draft ideas share some similarities.  To begin, neither envisions this to be a separate department  – they both plan on the Space Force being within the Department of the Air Force, similar to how the Marine Corps is a separate service within the Department of the Navy.  CSIS' Kaitlyn Johnson writes that "both envision the organization as a corps-like structure within the Department of the Air Force and a co-equal service to the U.S. Air Force," although confusingly, the Senate's version calls the new department the Space Force, while the House's version calls it the Space Corps.  It is not certain whether in the final legislative language Congress will amend Title 10 of the U.S. Code in order to add a new armed service.  This is necessary for it to do its own acquisitions, something that the Air Force wants to retain control of; otherwise, the Space Force will be competing for money against other non-space priorities like military space is at present.  This legislation should move ahead this fall, although it may be held up by broader domestic political battles over issues like using Pentagon funding for Trump's border wall.
What is Space Command?
Space Command had been shut down in 2002 as part of the U.S. response to the 9/11 attacks and shifting its focus on what was seen then as more pressing threats. Congress passed legislation re-establishing Space Command in FY 2019, which was then stood up in August 2019. Now the 11th unified Combat Command, Space Command is intended to focus on warfighting and identifying threats to U.S. space assets. Interestingly, one change from the earlier iteration of Space Command is that it is a geographic command now, with an area of responsibility starting at an altitude of 100 kilometres and going up from there. The last iteration of Space Command was a functional combat command; according to Raymond, this new version was made a geographic combat command so "to solidify space as a warfighting domain and to allow us to have a clear, tighter partnership with the other geographic combatant commands and other combatant commands that we have to operate with."
In the ceremony that launched Space Command, Trump stated, "So just as we have recognized land, air, sea and cyber as vital warfighting domains, we will now treat space as an independent region overseen by a new unified, geographic combatant command."
Speaking in Washington, DC, in September 2019, Space Command head AF Gen. John Raymond stated that the United States has pivoted in the past year and a half from acting that space was a benign domain to one where space is clearly a warfighting domain. With that statement, he echoes other US government speakers, who have become quite vocal about space being a warfighting domain – always with the caveat that no one wants war in space and thus their goal is to deter attacks on U.S. space assets.  Raymond in fact noted that Space Command's mission can be termed the 4 D's:  deterrence, defend U.S. space capabilities, deliver warfighting capabilities globally, and develop a space warfighting cadre.
Space Command is in its early stages and the Space Force still doesn't legally exist yet, so it does remain to be seen how the two organizations will interact.  In theory, the Space Force will train and equip war fighters, who will then be turned over to Space Command to manage military space operations and support terrestrial military operations in other theatres.  It will be interesting to watch the evolution of both organizations and see if they meet their goals.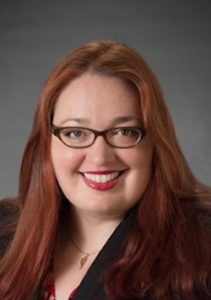 Victoria Samson is the Washington Office Director for Secure World Foundation and has nearly twenty years of experience in military space and security issues. Before joining SWF, Ms. Samson served as a Senior Analyst for the Center for Defense Information (CDI), where she leveraged her expertise in missile defense, nuclear reductions, and space security issues to conduct in-depth analysis and media commentary. Prior to her time at CDI, Ms. Samson was the Senior Policy Associate at the Coalition to Reduce Nuclear Dangers, a consortium of arms control groups in the Washington, D.C. area, where she worked with Congressional staffers, members of the media, embassy officials, citizens, and think-tanks on issues surrounding dealing with national missile defense and nuclear weapons reductions. Before that, she was a researcher at Riverside Research Institute, where she worked on war-gaming scenarios for the Missile Defense Agency's Directorate of Intelligence.
Known throughout the space and security arena as a thought leader on policy and budgetary issues, Ms. Samson is often interviewed by multinational media outlets, including the New York Times, Space News, and NPR. She is also a prolific author of numerous op-eds, analytical pieces, journal articles, and updates on missile defense and space security matters.
The original can be find here –https://www.orfonline.org/research/space-alert-volume-vii-issue-4-56195 Rights reserved – this publication is reproduced with permission from Victoria Samson.