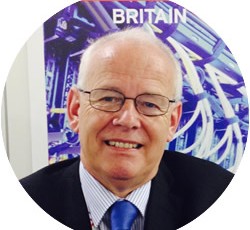 When it comes to Carrier ID and other new innovations, Satcoms Innovation Group is an organisation leading the way. SpaceWatch.Global's Torsten Kriening spoke to Martin Coleman, Executive Director of Satcoms Innovation Group, during IBC 2019 about the business, its key activities, members and future challenges and opportunities.
So Martin, what is the meaning of the change to the new name – Satcoms Innovation Group? Is this a new purpose? Can you elaborate on that?
Well, it's not a new purpose. The name is to reflect how things have turned out. As you know, we were previously the Interference Reduction Group and was very much stuck on that word 'interference'. Of course, that's not a great word to be selling.
The point was that ever since we started talking about direct Carrier ID, it led to the development of products and the realisation the only way you actually make anything happen is to innovate, to think, to discuss new things and look forward. Because if you don't, you can't fix the things you've got the problems with. We've got a pretty tough future coming and overall, I think we've got to a point where we have new technologies on the horizon.
I've been thinking re-naming the group for some time and so we took the decision. It's time the group name reflected what it actually did which is innovate. Yes, it is a little bit corny. But innovation is what we do. We think outside or we try to think outside the box. To solve a problem, you have to analyse it and know where the root causes are. The invention of carrier ID brought us new algorithms, that when they effectively inverted those algorithms started to dissect signals, you started to broaden cancellation. And eventually we were able to then change the way of thinking about how to quickly fix the systems. Today, it's just a normal procedure to apply it to the name to get rid of way of interference.
The idea of innovation also attracts new members to you, new partners, new actors, new areas of activities. In the last year, it has changed our membership and we lost a few because some of those members are involved more in the product area than they are in interference.
However, today we are gaining a lot of new members such as really interesting start-ups like Quadsat. They see the mission, the mission is clear what we're trying to do and it's not all about interference. We know that LEO technology and 5G and spectrum sharing and comms-on-the-move will all have to be innovated through.
Can you talk a bit more about your current membership and the new dynamics? Tell us about your activities.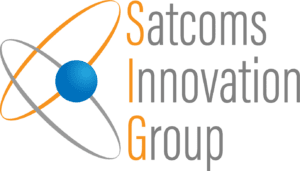 Yes. That's become very interesting. Obviously, our core is the satellite operator. The other core piece is the people that build specialist monitoring systems such as the geolocation systems. However, what's happened is that the membership has spun off and a new type of member has started to join such as Quadsat, as we said earlier.
We also see the boxes getting smarter. As you well know, we've been discussing Artificial Intelligence and machine learning for some time. We are not experts.  We are still at the beginning of something, but it's hard to handle. Our group was probably one of the first groups to highlight that in the marketplace. Now everybody's talking about it. Big data is really a tool in itself. We know we've got to start with the data we have and we know we have to start the bottom. And that learning is probably going to involve us figuring out the requirements to build towards AI. But what is great is the move that's happened recently with our members.
Our core members are the same, but we're now starting to get the Googles starting to look at us. At the other end of the spectrum, we also have our colleagues in military aerospace. They might not be able to say anything, but they are listening.
One of the biggest parts of our toolbox is geolocation. What we're trying to do, is to innovate to develop the tools that make geolocation less necessary so we can automate our way out of most of it.
So when you talk when you talk about all these areas you work on, they're obviously very technical. How far reaching is your discussion? In terms of AI, we don't have a policy framework today. How are you dealing with policy within the group?
Right now we're not. It's as simple as that, because we don't have enough expertise. However, AI is on the agenda because we can't ignore it. I think we're just at the beginning. We are probably data- ready. We probably have more tools now and more ideas coming in about using the data we have.
People in the industry, working for large companies, are only just starting to get to grips with the business case for AI. Where can we use the data? What are the ethics we need to consider in terms of how the data is used? We have to do the right thing.
I think we're at least 10 years away from even being close to understanding what we can do with the data, but I think we're only a couple of years away from using data and getting more results.
What are the threats and challenges you're focusing on at the moment?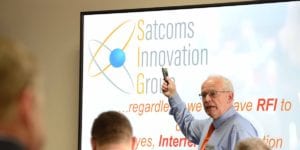 We are still trying to help people understand the use of AI and machine learning and to get the basics in line. But our real push at the moment is working with those involved in working with the data that comes off real data, ordinary technical data that should be available. This way, we can work with individual operators at the beginning, and then start to expand the use of the data we have.
As we move towards 2020, we've got to push the stuff we understand and then grow on that. When we have the data scientists that can pick out specific data that they want to look at, we will have the beginnings of building the tools that can be integrated in advance into systems through a machine learning process. Certainly, I believe that better automation of tools is a must and that these tools cannot sit in isolation. It's about making manufacturers utilize the API that is available, for example to connect monitoring and geolocation systems together to create enhanced data gathering.
We might not know what to do with the data yet, but we ought to establish something to build upon. So we're at the basics of data gathering. This is what we would expect to happen in 2020. It sounds terribly boring, but we have to look after the spectrum. And I have a nasty feeling that, engineering-wise, we're probably the only group that really does. The people at the bottom the engine room are doing this 24 seven. And we probably have some of the best minds that do this every single day of their working lives.
Our audience is a very informed audience and it's a very global audience comprising many organisations. What is your call to them?
My first call would be to say that it would be nice to know about the sort of data you have not seen – the data you would like to know about. The second one would be, if you do have data, can you share it? Yes, I know. Everybody's cringing! But in the end, if we could pull just raw data we would know what was going on! Each operator could be a lot more efficient at what they do if they had a cloud -based system that could draw on that data. Each operator could either set up its own team to analyse data and share their workforce (as this will be expensive). In other words, where people have the expertise, that's where perhaps a pool of money needs to be established to make it happen. Bit of a dream, yes, but we have got to start somewhere. I think operators need to get to grips that here we are, we still can't tell the world whether interference has got better or worse. It's just a gut feeling. That isn't good enough in 2019.
What can we expect from Satellite Innovation in the next 12 months?
Well, first we continue the battle to keep space clean. But secondly, we are actually doing more in terms of education in the group. This is something I've thought about for a long time and I've tried to do and get it off the ground.
We've been working closely with a new member – they're a deep mission specialist and a datacentre. What an interesting mix there. They're involved with a lot of schools in their local area and I really admire them for that. The age group I think we have to concentrate on is around Year Eights and above – before university. I'm already working with a school where I live in Dorset, and we've just had a meeting with Goonhilly Earth Station and we're going to have a special workshop. We will be working the Goonhilly Heritage Society and we're going to use that as our first base in a formal workshop where we're going to bring schools into the room.
We need to start by talking to the children and laying the gauntlet down to them. We need to tell them about what we are trying to achieve so that they can eventually run with it. We need to pique their interest. We want to involve the Arts to create STEAM. It's the creative way forward,
So for 2020, we've got our geeky stuff, but we also have educational things happening and a workshop that we are really excited about so that we can take our messages out to the young generation. It should be an exciting year ahead.
More information about the Satcoms Innovation group can be found at: https://satig.space.
Bio: Martin Coleman is Executive Director, the Satcoms Innovation Group (SIG). Since taking on the position in 2011, Martin has been active in spearheading several significant initiatives, leading the advance in new tools to resolve all types of VSAT interference using SatGuard and the campaign to introduce Carrier ID across all SCPC/MCPC transmissions and subsequent ongoing activities. Martin regularly addresses the industry on the issue of satellite interference and the management of Spectrum and Space, at global industry events and facilitates SIGs workshops throughout the year. His group is heavily involved in introducing innovative technology and processes to mitigate all types of satellite interference recently focusing on the next generation of tools required to meet the demand of both LEO and MEO expansion using AI. In addition, the group works with the ITU and major broadcasters in dealing with Harmful Interference. From this, IRG has initiated developing new standards and processes within the Geolocation industry. IRG supports major industry groups such as APSCC, ESOA, GVF, ITU, SSPi, WBU-IMCG and the WTA in getting all interference initiatives advanced.
SpaceWatch.Global thanks Martin Coleman of Satcoms Innovation Group for the interview.