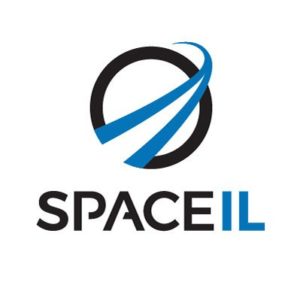 Israel's Space Agency (ISA) and the Israeli Ministry of Science and Technology announced on 10 October 2018 that they will support the Lunar projects of the SpaceIL organization with up to U.S.$2 million in funding.
SpaceIL is an Israeli startup founded in 2010 by engineers Yariv Bash, Kfir Damari, and Yonatan Weintraub, and is best known for its efforts to launch the country's first spacecraft to the Moon.
SpaceIL announced earlier in 2018 that the launch would take place in December 2018, but noted that there was a delay of several weeks due to launch schedule issues with SpaceX. The new launch date is now set for early 2019.
The Israeli government said that the funds will be dispersed among a variety of SpaceIL's projects including scientific research on the Moon, educational activities, enrichment programs, and space competitions.
The U.S.$2 million is in addition to the more than U.S.$551,550 that has already been invested in the SpaceIL's early stage developments.
"The development and launching of SpaceIL's spacecraft to the Moon will give Israel an advantage in space research and the development of space technologies," said Science Minister Ofir Akunis in a statement. "The project is expected to promote children's and youth's education in science and technology and promote scientific research on the moon, and it is a source of great national pride."
SpaceWatch.Global recently reported that Israel's Space Agency also signed an agreement with NASA, the U.S. national space agency, for the upcoming SpaceIL mission. As part of the agreement, SpaceIL's spacecraft will be fitted with a NASA reflector designed to help find the exact location of the probe on the ground after landing. NASA will also allow SpaceIL to receive communication services with the spacecraft through its deep space antenna network.
SpaceIL's Lunar mission initially started to take part in the Google Lunar X-Prize competition. The March 2018 deadline came and went and the prize went unclaimed, but SpaceIL vowed to maintain its efforts to put Israel on the Moon.
If SpaceIL succeeds, Israel will become the fourth country — after the U.S., Russia, and China — to complete a controlled Lunar landing.
Meanwhile, NewRocket, a graduate of the Incubit incubator, announced that it has appointed Dr. Eran Privman as the new CEO of the New Space company. Dr. Privman, who up until recently was the CEO of SpaceIL, has joined NewRocket in order to realize the company's market opportunities, to complete the development of the new rocket engine technology, and to lead the company in penetrating the international satellite market.