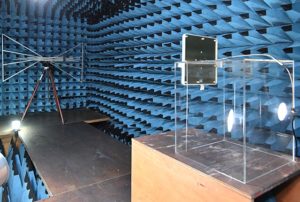 Addvalue, the Singaporean mobile satellite communications company, has announced that it is partnering with U.S. company Network Innovations Inc. to jointly market Addvalue's iFleetOne TM maritime satellite communications terminal along with its proprietary Vessel Monitoring System (VMS), the Addvalue iFleetOne VMS TM, to the Northwest American fisheries sector.
Singapore Exchange Mainboard-listed Addvalue's wholly-owned subsidiary, Addvalue Communications Pte Ltd ("Addvalue') has entered into a collaboration agreement with USA-based Network Innovations for the marketing of its terminal and proprietary VMS. Under the agreement, Addvalue and NI will exclusively market the Addvalue iFleetONETM VMS in the United States. NI will place an initial order of 50 units immediately to kick start the marketing program, which will also be supported by NI's well positioned maritime dealer network and multiple technical support offices.
The VMS has been Type Approved by the U.S. National Marine Fisheries Service (NMFS) Office of Law Enforcement (OLE) as meeting the requirements of the NMFS/OLE Vessel Monitoring Systems (VMS) programme for use in fisheries in the Western United States, Alaska, the Western and Central Pacific, and the Papahanaumokuakea Marine National Monument (Hawaiian island chain).
It is mandatory for all commercial fishing vessels legally licensed and permitted to fish in certain U.S. Fisheries Management regions to carry NMFS/OLE type approved VMS terminals that securely report their Global Positioning System (GPS) positions via a secure satellite link.
"The commercialization of the U.S.-type approved Addvalue iFleetONE-VMS is a testament that our business transformation process to grow our recurring revenue is bearing fruit," said Dr. Colin Chan, Chairman and CEO of Addvalue. "Barring any unforeseen circumstances, we expect the hardware sales, the VMS subscription and airtime revenue to grow significantly from this year and beyond."
Until now, all the type-approved VMS terminals used in the U.S. and most of the rest of the world have been based on older, low-speed, narrow band communication technologies introduced more than two decades ago.
The iFleetONE-VMS TM offers broadband capability and represents significant advancement in fisheries management VMS technology. It employs modern IP connectivity technologies, built upon the backbone of the 4th generation of the Inmarsat satellite network.
The Addvalue iFleetONE-VMS TM aims to provide Fisheries Management officials, biologists, researchers, analysts, and NMFS Law Enforcement with a suitable platform for applications and tools, including on-board imaging and other monitoring systems, including  winch and other gear sensor data, which can be economically transmitted in real time back to shore.