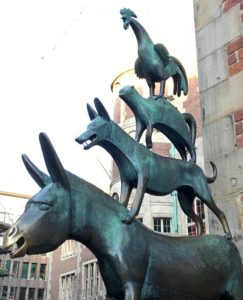 The International Astronautical Congress held in Bremen, Germany last week welcomed a record 6,500 delegates and 83 registered countries, reaffirming a global love affair with space. In addition, more than 10.000 participants attended the public day on Wednesday 3 October to tune-in live to the International Space Station (ISS) for a live session with Alexander Gerst, the second ESA and first German commander of the ISS in the twenty years of its existence.
Spurred on by the theme #InvolvingEveryone, the IAC was truly inclusive and created a huge buzz on social media of which the local population of Bremen played a significant part.
The IAC 2018 programme was also a record itself with, alongside the usual seven Plenaries and three Highlight Lectures, the Global Networking Forum (GNF) offered 46 sessions with eight streamed and with new topics and formats (arts, culture, pitch session). This was in addition to the Technical Programme that included 17 Keynotes, 179 Technical Sessions, 480 Interactive Presentations, 31 Special Sessions.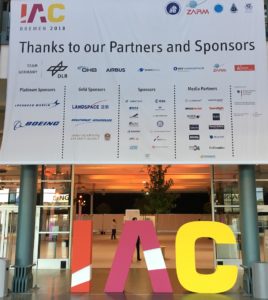 The IAF also welcomed the first woman to its Presidency. Professor Pascale Ehrenfreund will represent the Federation in its role to promote space for the benefit of humanity and will assume the IAF presidency as of October 2019. Currently, Prof. Ehrenfreund is the Chair of Executive Board of the German Aerospace Center (DLR) and IAF Vice-President for Communications, Publications and Global Conferences.
Paris will be the venue for the next IAC in 2021, hosted by Centre National d'Etudes Spatiales (CNES), a member of IAF since 1981. Paris hosted the first IAC ever in 1950, then in 1963 and most recently in 1982.