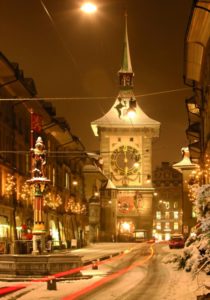 As this exciting year comes to an end, we would like to thank you, our Readers, for all your interest, feedback and the trust you have placed in us. Thank you to all the existing and new partners! When we started our journey at SpaceWatch Middle East 20 months ago, we did not expect your overwhelming response. In spring this year we announced our SpaceWatch Middle East APP. Now we are heading towards the next big thing! Stay tuned, we will announce that very soon.
During the festive season, we will maintain our coverage, our opinion pieces, interviews and geopolitical observations. For January 2018 we have some great news in the pipeline. Just to keep you curious, we'll keep that under wraps for now ;).
If you want to meet the team in person, lets schedule to meet at CabSat 2018 in Dubai (Jan 14-16 2018) – we will be around.
Wherever you are, whatever you believe in:
During this time of faith and family, may the true meaning of Christmas fill you with joy. Wishing you a Merry Christmas and a blessed New Year.
Your SpaceWatch Middle East team!
Original published at: https://spacewatch.global/2017/12/spacewatchme-wishes-merry-christmas-2/