The Conference will bring together leaders and decision-makers within the science and human exploration community – engineers, scientists, entrepreneurs, educators, agency representatives and policy makers. The leaders in the field will converge in Beijing to discuss recent results, current challenges and innovative solutions and it will contain several opportunities to learn about how space exploration investments provide benefits as well as discuss how those benefits can be increased through thoughtful planning and cooperation. The Chinese Society of Astronautics (CSA) is a close member of the Federation since 1980, the host organisation of two outstanding International Astronautical Congresses (IAC 1996 and IAC 2013), the host organization of the successful 2010 Global Lunar Conference (GLUC) and an IAF Alliance Partner. CSA and IAF are both committed to supporting the international relationships that enable exploration of outer space and are very enthusiastic to organise GLEX 2017.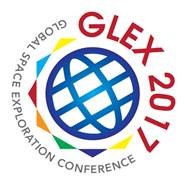 For this year's Global Space Exploration Conference we have an exciting Technical Programme that awaits you. In total there are 329 accepted abstracts from 22 different countries! Of these 236 will be presented as oral presentations in one of our technical sessions and 93 will be presented as posters.
There will be 25 technical sessions that covers the whole spectrum of Space Exploration dispatched among the following topics:
Scientific Objective and Infrastructure of Space Exploration 
Space Laboratory,  Space Station and Space Exploration
Lunar Exploration
Exploration of Near Earth Asteroids
Mars Exploration
Exploration of Other Destination
Entering into Space and New Energy and Propulsion  Technology
Key Technology of Space Exploration
Challenges of Life Support – Medical Support for Manned Space Exploration
Values and New Models for Space Exploration
Law Issues and Public Awareness Related to Space Exploration
International Cooperation for Space Exploration
Small Satellites
The Poster presentations will have a dedicated reception on Thursday 8 June 13:00-14:30. Here you will be able to discuss and ask questions to the authors of the posters.
For more information on the technical programme go to: www.glex2017.org 
Register online at www.glex2017.org/register
See you at #GLEX2017 in Beijing!
SpaceWatch Middle East is proud to be media partner of this event.
Original published at: https://spacewatch.global/2017/05/spacewatchme-forecast-glex-2017/